Phuket Questions and Answers

By Paula Parker


Welcome to our Phuket Questions and Answers section of Phuket Travel Secrets
Do you have a question you would like to ask us about travelling to and around the island of Phuket?
When planning your vacation you probably have many questions you want to ask, we know we did on our first trip to Phuket.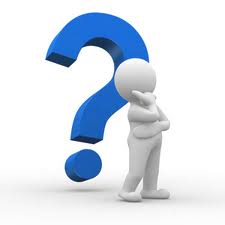 One of our first questions was what are the best things are to do and how long do we need to see and do everything in Phuket.
Back then we didn't have the luxury of the internet and we had to rely on information from our travel agent, whether they had personally been to where we were going or not.
These days travelling anywhere in the world is easy, there is lots of online forums that you can read, or to view places of interest that you want to see, book flights, hotels etc.
Each month, we receive numerous emails, regarding questions about travelling to and around Phuket, Koh Phi Phi and Krabi.
We love nothing more than to be able to help readers find the answers to questions about their holiday in Phuket.
Whether it's to find out the best beach to visit, tips on where to stay, shopping and the best places to eat at.

Frequently Asked Questions About Phuket


Is it better to exchange some money before I arrive in Phuket or when I arrive? 

Answer If it makes you feel more at ease to have some local currency in your wallet exchange enough money to get you to your resort, or you can wait and exchange a small amount at Phuket International Airport. The rate is not great at the airport but depending on where you are from it will be better than changing money before you arrive. Once you have settled into your accommodation check out the exchange rates at the exchange booths. Exchange booths are everywhere but check a few different ones for the best rate.


Will they exchange damaged currency notes in Thailand?

Answer If your bank notes are damaged in anyway, such as being torn, creased or have pen marks on them they may refuse to exchange the damaged currency. When getting cash out from your bank ask for newer notes and check them before leaving the bank.


My Passport is slightly damaged will I be able to enter Thailand?

Answer Normal wear and tear should not be a problem; however you should ensure that there is no tears and everything on the photo page is clear and legible, no marks across your photo or the machine readable zone on the photo page. If in doubt it is best to get a new one.


How many days should I spent in Phuket?

Answer That's a tricky question, but I will answer it based on the distance you would have to travel to get to Phuket. If you live within close proximity to Phuket and only have a short flight you could possibly stay in Phuket for a minimum of 5 days. If you're flight is a long-haul flight, I would recommend that you stay at least for a couple of weeks. Being from Australia we tend to stay longer but we also try to incorporate other destinations at the start of our holiday and spend the last 10 days in Phuket to relax before heading home.


Are there many friendly activities for kids in Phuket?

Answer Phuket is loaded with lots of activities for kids, there is waterparks, upside down houses and a range of other fun things to do. You can read more about things to do in Phuket with kids here.


Where is the best Family Friendly resort in Patong that have 2 or 3 bedrooms?

Answer There are quite a few, a couple of great resorts that come to mind is the Holiday Inn have Family suites and the Doubletree by Hilton Phuket Banthai Resort which has 2 bedroom family suites and three bedroom Pool villas. You can read more about Family friendly resorts here.


What months of the year are the best to holiday in Phuket?

Answer That depends on what you're looking for, if you are looking for the best months for weather and swimming you should come to Phuket from November through to late April. If you are looking for a cheaper time to come to Phuket you should come during the low season from May through to October, the weather is still good however you may get some rain and swimming at times during the low season can be a little dangerous. You can read more about the weather here.


What beach should I stay at in Phuket?

Answer if you're a first time visitor to Phuket and you want to experience everything that Phuket has to offer including the full on party nightlife with everything else like shopping close by, you would probably find Patong Beach is the place for you.
If you have already been to Phuket and found Patong to be too full on, I would suggest Karon or Kata, both areas have great beaches but nowhere as busy as Patong.
If you're travelling with kids and would like a slice of the quieter life have a look at Kamala or Bang Tao. You can read more about the best beaches in Phuket here.


I am staying in Phuket and I want to do a daytrip to the Phi Phi Islands, what is the best tour to do?

Answer There are plenty of options available, you could do a daytrip to Phi Phi by speedboat or if you have a group of friends travelling with you why not book a private speedboat tour. If you're not keen on a speedboat you could catch the ferry. You can read more about Phi Phi Tours here.



Follow Instructions Below To Ask Your Phuket Questions



Because we get so many emails asking us questions we decided it would benefit all our readers, to have a Phuket questions and answers page on our website - our own mini forum page if you like, called Phuket Questions.
These questions can be anything related with travelling to and around Phuket, Ko Phi Phi or Krabi.
Our own personal experience is based on previous and ongoing travel to Phuket and the surrounding areas of Thailand.
This is your opportunity to ask us questions you may have while planning your travels, or even if you are just thinking about taking a trip to southern Thailand.
Don't be shy, please feel free to ask any question that comes to mind about your upcoming vacation.
Or help and be helped, if you have travelled to Phuket, Krabi or Phi Phi and know an answer to someone else's question please feel free to add your answer.
Naturally, we might not have all the answers to everyone's questions, however if we don't have the answer, we will try to source the correct information from friends that are based in Phuket.
It's simple, just fill out the blanks in the form below to ask your question, and please feel free to add a picture or two if you wish.

Oh and don't forget to check Phuket Questions again to see your answer.

Please Note: Phuket Travel Secrets does not accept any responsibility for any injury, damage or inconvenience that may result from recommendations given on this website. Please use travel information on our site and our newsletters with common sense and also at your own risk.
What is your Phuket Question?
Do you have a question about Phuket? Ask it here!
What Other Visitors Have Asked
Click below to see contributions from other visitors to this page...

If you enjoyed this article and found it helpful for your travels in Phuket, let us know by following us on Facebook. 

Save Time: Search Phuket Travel Secrets