About Us and Our Website
Hello and thank you for visiting our website "Phuket Travel Secrets".

Our names are Jeff and Paula and we hope that you enjoy what you see.

We created this website to help fellow travellers with travel tips and some of the best vacation ideas when holidaying in Phuket and other nearby destinations in Thailand.
We are not travel agents or a large company trying to sell you a holiday.

We're just everyday people who love taking holiday vacations in Phuket and to other top destinations throughout Thailand.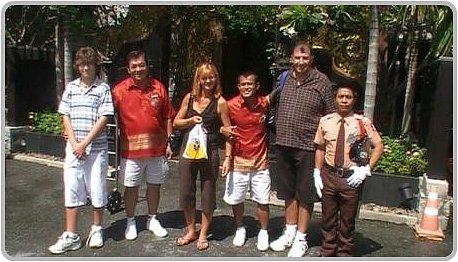 We embarked on our first holiday to Phuket back in May 1990, when we were young and carefree.
During that very first holiday we spent weeks exploring Bangkok, Pattaya and Phuket.
We travelled with family and friends from our home town in the Blue Mountains of New South Wales, Australia.

Since our first visit to Phuket, we have had the opportunity to travel to other wonderful destinations throughout Thailand, South East Asia, the Pacific Islands, Canada and Europe with many return trips to the Island of Phuket in between.

In more recent years we have enjoyed many family vacations to Phuket with our two children who like us both have a love for traveling.

We now live in Queensland on the Gold Coast, just 5 minutes from some of the best beaches in the world, and a popular destination for international visitors.
Whilst we know we are blessed with beautiful beaches right on our doorstep, we still prefer to take our family on holidays to the Island of Phuket and beyond.
What can I say; Phuket is a destination that lures us back year after year.
What we love about Phuket
The Island is blessed with beautiful beaches, wonderful shopping, delicious cuisine, attractions and extremely colourful nightlife.
Whilst we love and enjoy everything that Phuket offers, what we love most about Phuket which draws us back year after year is the local people, the culture and the relaxing atmosphere that you too can discover when you visit Phuket.

How we can help you

The information that we share with you throughout our website, doesn't come from books…
It comes from real first-hand experience from years of travelling to the Island of Phuket for our own holidays and family beach vacations, of which we continue to do year after year.
With the support and guidance of a website building company called SBI we are constantly updating and expanding our pages to give you the latest information and travel tips to help you plan your own vacation to Phuket.
We know that finding good travel tips and information and getting the best travel deals can be at times a little overwhelming !!!

Our goal with our website is to assist fellow travellers that are planning a holiday to Phuket, with up to date, easy to read information.

So that you too can make informed decisions about the best places to stay, the best attractions to see and the best day trips to do.
Once again, we thank you for visiting the pages throughout our website, and we hope that you come back often to follow our updates.
If you can't find what you are looking for or have a question that you would like to ask, please feel free to
contact us
, as we welcome any questions, comments and feedback.
So as you don't miss any new pages, you might like to sign up to our blog and join us on Facebook where you will find more travel tips and see more of our favorite pictures.
Happy Travels in Phuket and Beyond!!!
Jeff & Paula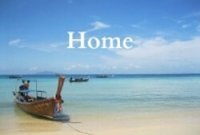 Home
---
---
Please Note: Some links on this page are affiliate links, which means that if you purchase a product or service through them we receive a very small commission. There is no extra cost to you. This helps us keep the information on our website for all to enjoy. Because our integrity and your satisfaction are very important to us, we only recommend products or services that we have purchased or would purchase ourselves and which we believe would benefit you. To learn more please see our affiliate disclosure.