Phuket Vacation Rentals

By Paula Parker


Find the best vacation rentals in Phuket
Phuket Vacation Rentals are an ideal choice of accommodation for holiday makers who would prefer to spend their vacation on the island with their nearest and dearest in the privacy of their very own rental villa.

There is a fantastic range of vacation rentals located right across the island from north to south. From condos that are ideal for romantic retreats, to rental homes and pool villas that are well suited for family vacations.


If your traveling with a large group or planning a special event, there are spacious, luxury villa rentals big enough to sleep not just the family, but your friends too.
More and more visitors are choosing to stay in vacation rentals as an alternative choice of accommodation for their holidays in Phuket.

Depending on the number of guests in your party; holiday homes can be more cost-effective then staying in a resort, particularly for families with children, multiple couples or groups of friends.


This page contains affiliate links, which means if you make a purchase through a link, we may receive a very small commission at no additional cost to you, you can read our affiliate disclosure.


If you and your family, or group of friends are interested in looking further at holidaying in one of the stunning Phuket vacation rentals, or you are interested in getting up to date prices and details to book a villa.

We recommend that you talk to the experts at Villa Finder, they have a comprehensive list of rental homes and holiday villas to choose from.

Their website has descriptions and photos of each vacation rental and most importantly reviews from fellow travellers who have stayed at these vacation rentals in Phuket.



"Don't let your dream holiday in Phuket become just a dream, book your vacation rental to make it a reality"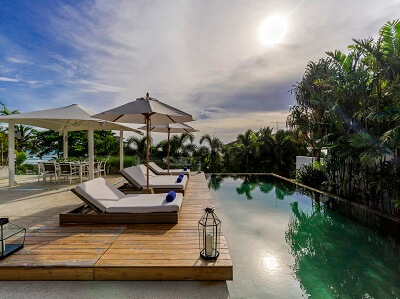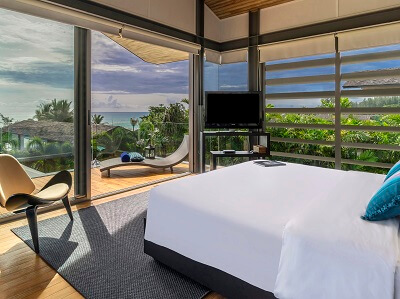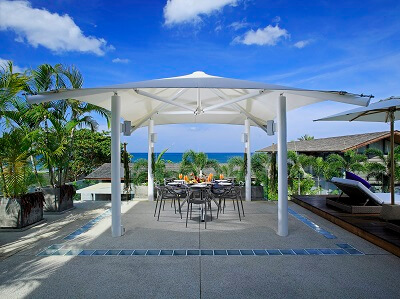 The Benefits of a Vacation Rental in Phuket
If you add up the cost of paying for several rooms in a resort or hotel, compared to only paying rent for one holiday home, the cost of a vacation rental can work out cheaper than accommodating the same number of people in a hotel or resort.

An added bonus is that many vacation rentals offer discounts on extended stays, a good excuse for you to stay longer.
Staying in a vacation rental in Phuket gives you all the benefits of a "home away from home".
Just imagine staying in a villa with your family or group of friends, eating what you want when you want and not having to wake up early to save a spot on the sunbed beside the pool.
Vacation rentals, resorts and hotels across the island all offer a different experience.
Each are unique, and making a decision on which one to pick is a matter of your own personal choice and how you want to spend your vacation in Phuket.

How to find the best Phuket vacation rentals  
Finding a vacation rental in Phuket can be an overwhelming process as there are so many vacation rentals to choose from.
Fortunately you can make the entire process of finding your "dream holiday home" in Phuket that much easier with the assistance of Villa Finder.
Villa Finder are experts in their field, specialising purely on finding the best Phuket vacation rentals for their clients, whilst ensuring that each and every vacation rental is of a very high standard.
You can rest assure that with the assistance of Villa Finder and the dedicated team behind their website you will find the holiday home of your dreams.
---
---
If you enjoyed this article and found it helpful for your travels in Phuket, let us know by following us on Facebook. 

Save Time: Search Phuket Travel Secrets