Phuket News Stories

Live News Updates From Phuket
Phuket news stories can be hard, if not impossible to find in your local newspaper.
That is unless you are lucky enough live on the Island!
If you're like us, and want to know what's happening on and around the island, you can easily read it here on our news page.
Feel free to bookmark this page or subscribe to our RSS feed, to stay in touch with all the latest stories.
You will find the buttons for the RSS feed are on the left hand corner at the bottom of the page.

Our Phuket news page feature the major stories that Google news pulls together from a local news source in Phuket.
This search box allows you to search for any local news on any topic about Phuket.
This is where the fun begins.... If like you can to play reporter and editor, too!
Yes, you can comment on the news and even add your own Phuket news.
Do you have a news story about Phuket that you want to share with everyone?
Or do you want to add your own editorial comments about the news? If so...
Skip below to add your own Phuket news or editorials.
Or jump right to the bottom to see what others have had to say about news on Phuket.


Phuket News Stories from Local Sources

Read the latest news stories from a leading local newspaper in Phuket.
It's easy to use, just type in the search box what you are interested in and the results will appear below.

When your finished, close the search results box that opens on this page by clicking on the X in the top right corner.

Become Part Of The News

You can become part of the news!
Write your own comments on any story brought to you by Google News. Better still...
If you live in Phuket or if you've been on holidays recently, write your own news! Big or small, if it's news, it belongs here!
It's easy to do, and it will be read by thousands of people who subscribe to Phuket-Travel-Secrets.com.
Do You Have A Phuket News Story or Comments?
Share your news and views here! Add your own Phuket news of importance or comment on the "headline news" above.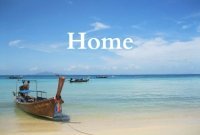 ---
---