Your Travel Stories

Everybody loves to travel and we would love to read about your travel stories and for you to share them with our readers.
We have been lucky enough to have travelled around Europe, Asia, the South Pacific, Canada and Australia, so we would like to know where we should go next.
Everyone gets to surf the net these days, and this is a great way to share your experience and destinations that you have explored.
Share your Travel Stories
Don't be shy
Share with us a little bit about your travels.

Where did you go
What did you do
What you enjoyed most
Would you recommend to others
Your favourite travel destination
Tell us about your Favorite Travel Destination?
Phuket is just one small island on the world map.

Its now time to change seats and let you tell us about your favorite travel destination.

Share your story and photo's for all to enjoy!

Guidelines for Quality Articles

· Write an article about your Favorite travel Destination

· Include a photo, a must for any travel site

· Your article will be reviewed, edited, and published on approval.
Readers' Favorite Destinations
Click below to see contributions from other visitors to this page...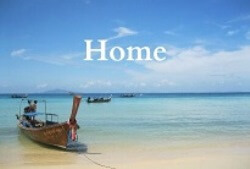 Home
If you enjoyed this article and found it helpful for your travels in Phuket, let us know by following us on Facebook. 

Save Time: Search Phuket Travel Secrets