Phi Phi Island Hotels & Resorts
By Paula Parker


Phi Phi Island Hotels and Resorts are located on the larger Island of Phi Phi Don.
If you are you planning to stay overnight in one of the many Phi Phi Island hotels, resorts or bungalows on your next holiday vacation, then you will be happy to know that there is a fantastic selection of places to stay.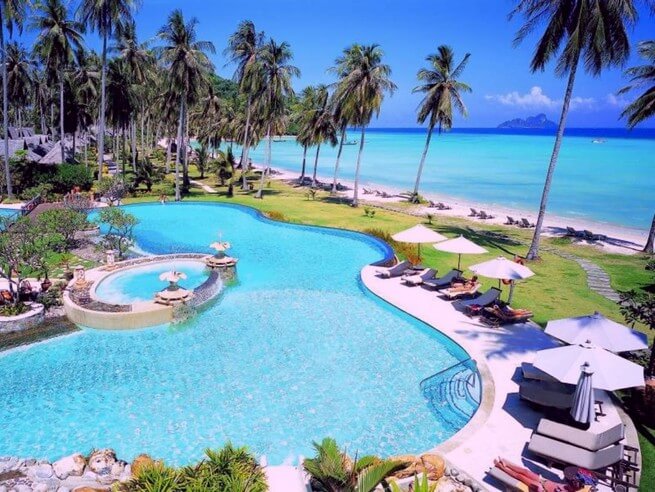 Accommodation on the Island ranges from resorts that guarantee the very best of luxury vacations to mid-ranged priced bungalows and backpacker style accommodation offering cheap Phi Phi hotels.
The island is an ideal destination for all age groups, offering a good variety of accommodation to suit all budgets.
With so many hotels and resorts to choose from, it can be hard deciding on the best place to stay.
Throughout our Phi Phi pages we aim to provide you with information and travel tips about the Island, which will help you pick the right resort or hotel in the location that best suits you for your vacation.

We have stayed at several Phi Phi Island Hotels and Resorts and have written reviews for those hotels, which for us have all offered great value for money and allowed us to experience different locations on the Island.

Phi Phi Island Hotels & Resorts
 


Z
eavola Resort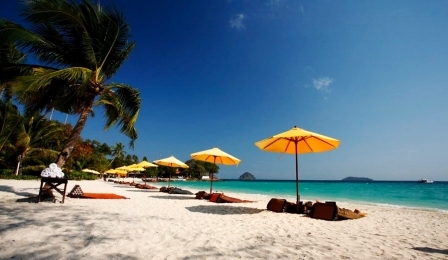 Zeavola Resort is a tropical paradise, located on the beautiful beachfront of Laem Tong Beach on the north east tip of Ko Phi Phi Don.
This rustic five star resort is the perfect place for a relaxing island getaway. Read more



Holiday Inn Resort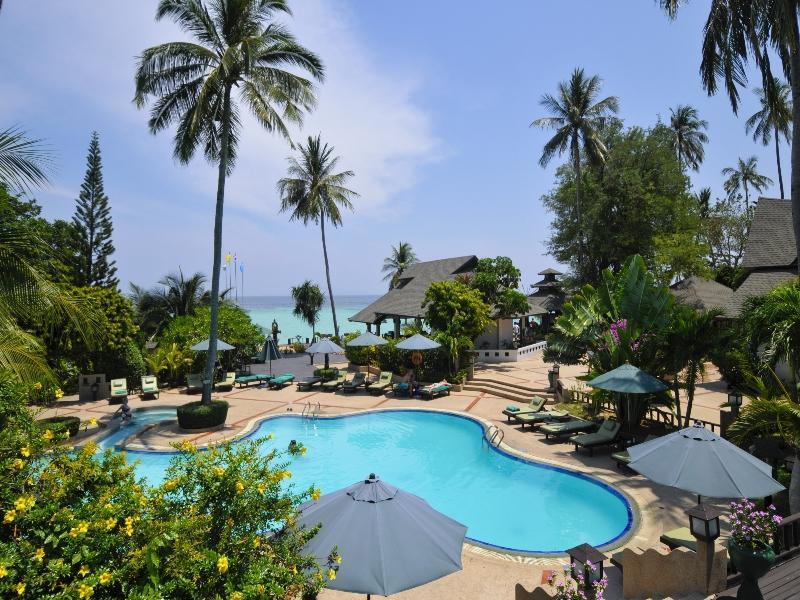 Holiday Inn Resort is amazing; the resort is also located at Laem Tong Beach and is perfect for a romantic getaway or a family vacation.
The resort caters for all travellers boasting two swimming pools, one for everyone to enjoy as well as an adults only swimming pool. Read More  


Phi Phi the Beach Resort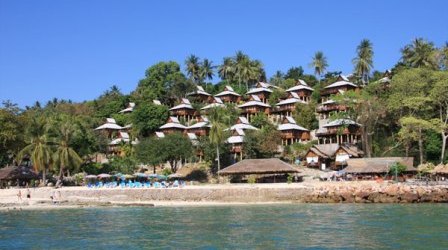 Phi Phi The Beach Resort is rated as a 3 star resort.
The resort is located at Long Beach, nestled into the hillside with breathtaking views of Tonsai Bay and the picturesque Phi Phi Ley. Read More.


Phi Phi Villa Resort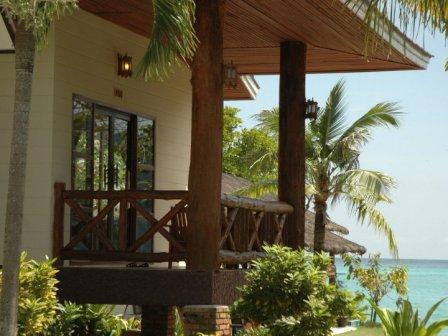 Phi Phi Villa Resort is a great mid-range priced resort, set in a fantastic location at the end of Tonsai Bay.
Whilst the resort is within easy walking distance to all the restaurants, shops and nightlife in Tonsai Village it is far enough away for a relaxing stay.  Read More.



PP Casita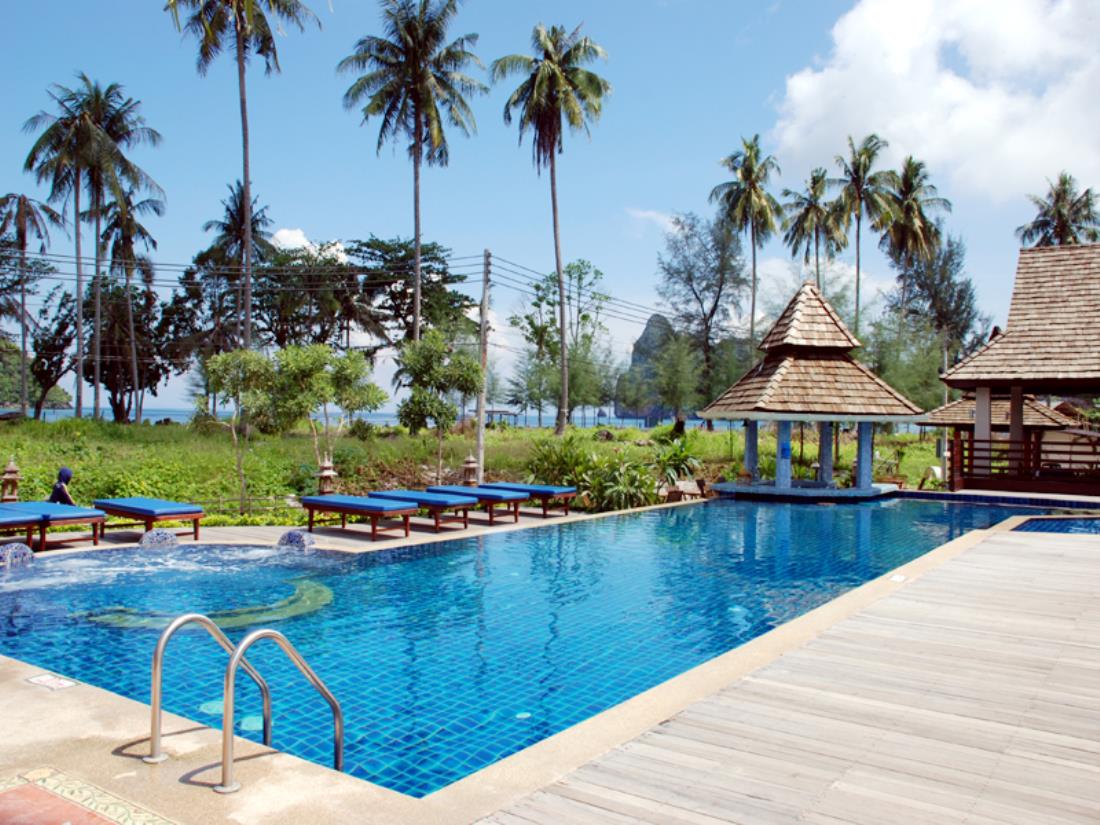 PP Casita offers great value for money, perfect for those on a budget.
The location of the resort is excellent, only 60 metres from Loh Dalum Bay but close to all the action in Tonsai Village.
The resort features hotel rooms and bungalows as well as an onsite swimming pool.  Read More
The above Phi Phi Island Hotels are just some of the hotels that are available, below you can see a full list of Phi Phi Island hotels and resorts. All you need to do is add your dates to see what hotels and resorts are available.


Phi Phi Island Hotel Travel Tips



Before choosing your Phi Phi Island Hotel ensure you understand where everything is located on Phi Phi Don, as some areas of the Island are much noisy then others at night.


Tonsai Village | Tonsai Bay | Loh Dalum Bay
Tonsai Village, Tonsai Bay and Loh Dalum Bay is where you will find all the action, including a range of bars, coffee shops, shopping, restaurants and nightlife activities. If your after peace and quiet this may not be the area where you want to stay as it can get noisy here at night.



Long Beach
Long Beach is located on the eastern side of Tonsai Bay; providing visitors a more relaxing stay but with the benefit of only being a short longtail boat ride to the village. If you're feeling energetic throughout the day you can walk to Tonsai Village.





Laem Tong Beach
Laem Tong Beach is located at the North Eastern tip of the island; the area is absolutely stunning and is the ultimate destination if you are looking for a romantic getaway, or you just want to relax on a tranquil beach, away from the crowds.
The Hotels and resorts around Laem Tong are more upmarket then what you will find in Tonsai Village.

Please Note: If you do choose to stay at one of the Phi Phi Island hotels or resorts at Laem Tong Beach you will need to rely on boat transfers to get around.
If you enjoyed this article and found it helpful for your travels in Phuket, let us know by following us on Facebook. 

Save Time: Search Phuket Travel Secrets