Your Phuket Travel Stories

Do you have some interesting Phuket Travel Stories that you would like to share?
We would love to hear about your travels throughout Phuket.
Everyone's holiday experience is slightly different and although you may walk the same road, swim at the same beach, shop in the same markets, drink at the same bar or take part in the same activities, we all have an individual story to tell.
If you have a special Phuket story you would like to tell we would love to hear about it.
Your story can be about anything that made your holiday to Phuket memorable.
Write your Phuket Travel Stories
Maybe you would like to share your favourite location, activities that you enjoyed, or give a shout out about your favourite resort or restaurant or something really funny that happened on your travels...
This is a fun way to share your story and pictures with other visitors to this site.
Your contribution will be posted on a new page and  accredited to you if you choose... or anonymous if you prefer.
You can also add images if you would like to share some pictures of your travels in Phuket.
Share your Phuket Travel Story
Have you travelled to Phuket?
We invite you to share your travel experience and share your travel tips.
Readers' Stories
Click below to see contributions from other visitors to this page...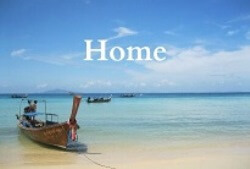 Home
If you enjoyed this article and found it helpful for your travels in Phuket, let us know by following us on Facebook. 

Save Time: Search Phuket Travel Secrets