Phuket Golf Courses

By Paula Parker


Phuket Golf Courses are World Class!

As avid golfers we can't think of a better way to start the day then playing a round of golf on one of the 8 fantastic golf course's in Phuket.
The beach, bars & shopping can wait just a little longer.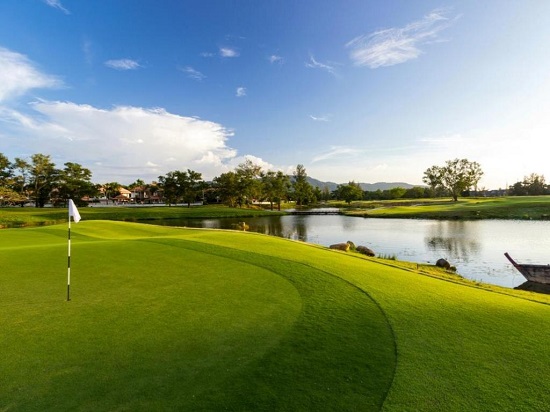 Golf in Phuket started from a small beginning with the first course located at Surin Beach.
As development moved in, part of the area has now made into a park.
I must admit playing a round golf in Phuket is a bit more expensive then playing a game on a course near Bangkok or Pattaya, but it is well worth it!
 
Phuket Golf Courses



If you are staying in Patong you are spoilt for choice; located just 8 km away there is the  Phuket Country Club with 27 holes, Loch Palm with 18 holes and Red Mountain with 18 holes, which winds through the old tin mine.
Up to the North of the island you have the Laguna Phuket Golf Club which is located in the Laguna Complex at Bang Tao Beach and not far up the road there is Blue Canyon Country Club offering their 2 courses the Canyon and the Lakes.
On the North Eastern side of the island is where you will find Mission Hills Golf Resort and Spa looking out over  Phang Nga Bay.
The surprise gem is the Thai Muang Golf Club located on the Thai mainland around 30 minutes north of Phuket Airport, this course is well worth the drive.
There are many golf package tour companies available online where you can check the prices of green fees or golfing holiday packages such as Golf Savers, however it is worth checking the individual courses websites to see if they have any special golf package deals on offer while your in Phuket.
A good example was the junior special at the Loch Palm Golf Course, 400 Baht for a junior under 15 or a discount for booking online.

It is also worth remembering to add up the extra's, such as travelling to the course, buggy and club hire, caddy fees (all Phuket golf courses require you to hire caddies) and tips so that you don't get any surprises.

Just beware that some of the hire clubs come with a wicked slice (just joking) a good golfer always blames his clubs, and also take a few spare balls as there is plenty of water.
If you plan to have a round of golf ensure you pack appropriate clothing, short or long pants and a collared shirt as a singlets just won't cut it. 

Share your Phuket Golf Experience
 
Upload your Story, Pictures or Video about your favorite Golf Course in Phuket
Having a holiday in Phuket is not complete without a game of golf on one of the well presented Phuket Golf Courses.
We would love for you to share with us which is your favorite golf course in Phuket.

Tell us if you scored a hole in ONE or if you had a disaster on one of the many water holes.
If you have a photo or video add this along with your story for all to enjoy.

See what other Golfers say about Phuket Golf Courses

Click on the links below to read contributions from other golfers about Phuket Golf Courses.
If you enjoyed this article and found it helpful for your travels in Phuket, let us know by following us on Facebook. 

Save Time: Search Phuket Travel Secrets