Tubkaak Beach 
By Paula Parker


Guide to the Best Beaches in Krabi
Tubkaak Beach is one of the most tranquil destinations in Krabi, stretching almost 2 kilometres in length.
From the beach you can take in the most stunning views across to the Hong Islands, a group of small limestone islands located within the Than Bok Khorani National Marine Park.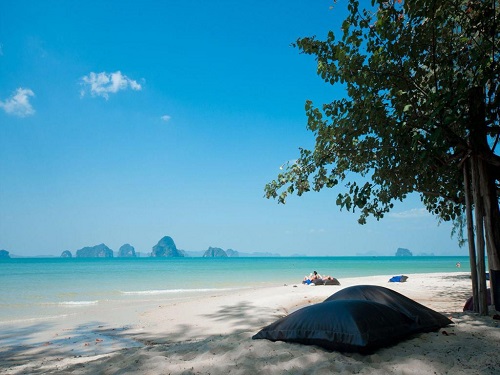 Tubkaak is possibly one of the most picturesque and secluded beaches in Krabi.
Tubkaak Beach is located just to the north of Klong Muang Beach, and a 25 minute drive from Ao Nang.

Resorts & Hotels at Tubkaak Beach
There is a couple of well established boutique hotels and quality upmarket luxury resorts located along the beachfront.

Apart from the handful of upmarket resorts, and a couple of bars and restaurants there is not much more around the area, which makes for a very relaxing beach holiday.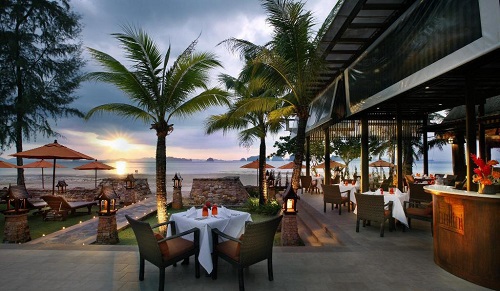 To see some of our favorite resorts and hotels at Tubkaak beach click here.

Or alternatively use the search box below to find your preferred resort along this beautiful stretch of beach for your next holiday in Krabi.


The beach itself is quiet shallow even when the tide is high, at low tide it is a great area for spotting crabs, starfish and other sea creatures crawling across the sand.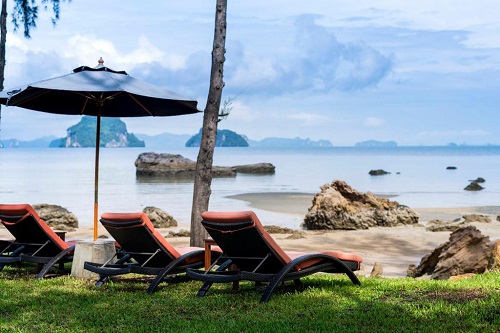 For those who are adventurous Tubkaak beach sits at the base of the Kao Hang Nak Natural Forest, where you will find walking trails and a view point at the top.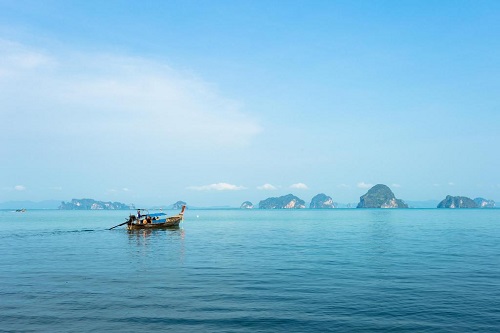 Tubkaak is an ideal destination for romantic getaways, or for a quiet escape in a gorgeous location away from the crowds of Ao Nang and Railay beaches.
If your idea of a holiday in Krabi involves lots of action, shopping and nightlife, you won't find it at Tubkaak beach.
There is a good selection of restaurants within the grounds of the resorts that are located along the beachfront.
Apart from these restaurants there is not much else to offer outside the resort complexes, unless you go to Klong Muang Beach.



Travel Tips

If your planning to stay at one of the resorts or hotels on the beachfront at Tubkaak, it may be wise to consider hiring a car or a motorbike to get around to see the sights and attractions in other areas of Krabi.
If you're planning on taking tours whilst in Krabi or looking for airport or ferry transfers, contact Easy Day Thailand.
 Also read what other travelers have to say about the hotels and resorts at Tubkaak Beach on TripAdvisor.
Location Map of Tubkaak Beach, Krabi
---
---
If you enjoyed this article and found it helpful for your travels in Phuket, let us know by following us on Facebook. 
---

Save Time: Search Phuket Travel Secrets