Mission Hills Golf Club

By Jeff Parker


Mission Hills Golf Club is ideal for golfing enthusiasts!
Now I am no pro golfer, however I do enjoy the odd game and my other half plays a pretty mean game of golf.
So when we are in Phuket we usually try to play a couple of rounds of golf during our stay.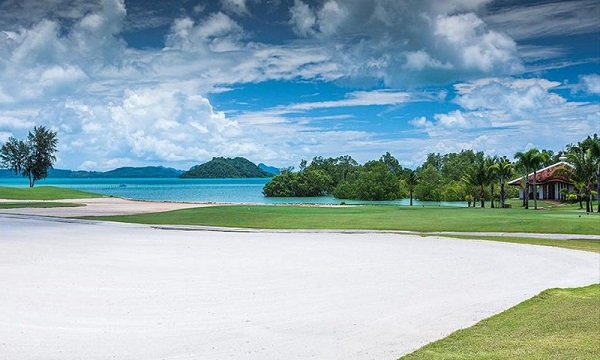 This page contains affiliate links, which means if you make a purchase through a link, we may receive a very small commission at no additional cost to you, you can read our affiliate disclosure.


During our last trip we spent a couple of days at Mission Hills Resort & Spa and found it a great place to stay where you can enjoy a round or two of golf.
Then afterwards you can head back to the swimming pool to chill out or enjoy a relaxing massage before dinner.
Mission Hills golf course is a Par 72, the course is extremely picturesque and very well laid out.
The 6,800 yard course is somewhat different to the other courses we have played on in Phuket, but very enjoyable and at times very challenging.
The course has its fair share of water hazards, from memory out of the 18 holes I think 7 have water hazards and when the wind comes in off the bay it can be a bit of a challenge.
Take care and or take extra balls for the 2nd and 5th holes, as both of these holes share an island green. I won't say how many balls I lost but let's just say it was quite a few.




Driving Range & Pro Shop
There is a well-stocked Pro Shop, and an onsite driving range and a practice putting green to get your eye in before you head out onto the course to play your round of golf.
The driving range is open every day from 6.00am – 7.00pm.
Golf Carts and caddies are compulsory on the course and you will have to tip the caddies 400 baht at the end of your game.

Mission Hills Golf Resort & Spa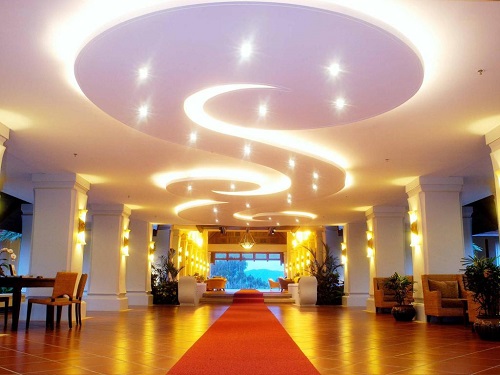 Mission Hills Golf Resort & Spa is a five star resort which features a range of room types.
Rooms at the resort include Deluxe rooms and Mini suites which have access to the pool as well as a range of executive suites with views across the golf course. 

In room facilities include tea & coffee making facilities, free WIFI and 24 hour room service.
The resort also features a swimming pool, spa services and Restaurant.
The resort is a great spot to spend a couple of nights if you are going to be playing golf. However there is not a lot to do a night.
If you are staying longer than a couple of nights I would suggest to hire a car to get around. 
Mission Hills is located on the north east coast of the island looking out over the picturesque Kung Bay and only 10 minutes from the International Airport and around 30 minutes from Phuket Town.
For more course details and to check the prices of green fees have a look at Mission Hills GC website.
If you're planning a golfing holiday in Phuket there are also other good golf courses such as Laguna Golf Club at Bangtao or Red Mountain that are also worth including on your golfing holiday.
If you enjoyed this article and found it helpful for your travels in Phuket, let us know by following us on Facebook. 

Save Time: Search Phuket Travel Secrets