Maya Bay Travel Guide

By Paula Parker


Ao Maya Travel Tips
Maya Bay also known as Ao Maya is located on the uninhabited and beautiful Island of Phi Phi Ley.
This stunning area of the Phi Phi Islands is where the movie "The Beach" was filmed starring Leonardo Di Caprio.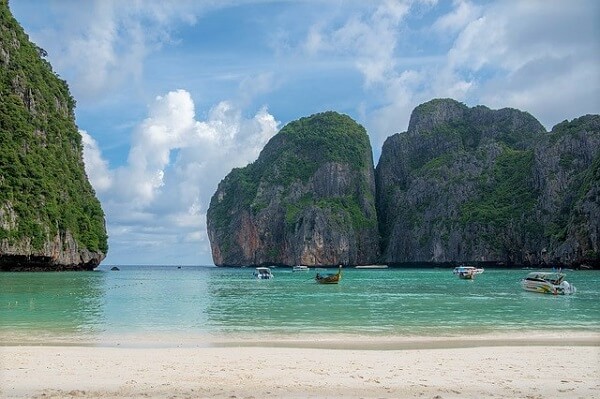 Since the movie and the devastating 2004 tsunami the Phi Phi Islands would have to be one of the most photographed and recognized places in the world.
Many visitors take day trips here mainly out of curiosity to see "the beach" that was used as the backdrop for the movie. Only to discover that the surrounding area of Phi Phi Ley is abound with natural beauty.
The Bay is stunning, protected on three sides by soaring limestone cliffs that rise vertically from the water.

Many people think that there is only one beach within the bay, however there are several beaches, most of which are small and are only visible on low tide.

The main beach at Ao Maya is breathtaking, with pure white sand and turquoise coloured water.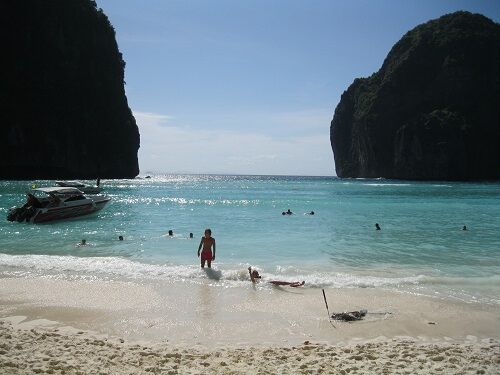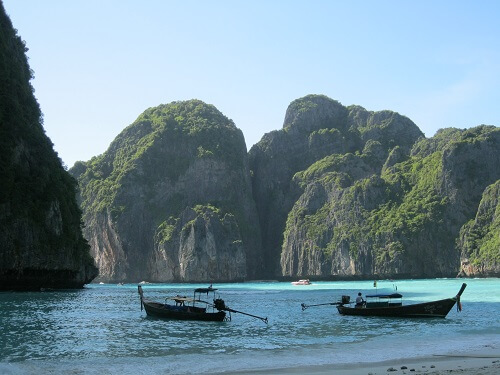 Maya Bay Reopened to Tourists in January 2022
If your planning a trip to Phi Phi from January 2022, Maya Bay and the famous beach has reopened.

Here are a few things to know before you go to Maya Bay
Swimming is not allowed in Maya Bay 

No Boats are allowed to anchor in the bay

Access to the famous beach is via a floating pontoon in Loh Samah Bay

Entry numbers to Maya Bay have been limited

National Park Fees 400 Baht per adult | 200 Baht per child
Why was Maya Bay Closed ?
Maya Bay was closed due to environmental damage caused from over-tourism with thousands of tourists and an overabundance of boats entering the bay on a daily basis.

Initially the Department of National Parks closed Maya Bay in June 2018 for a period of 4 months, to allow the area to regenerate. However in October 2018, the 4-month closure was extended for an indefinite period of time. 

Whilst no tour boats were allowed into the bay or tourists allowed on to the beach, you could still view the beach and the spectacular bay from outside the roped off area.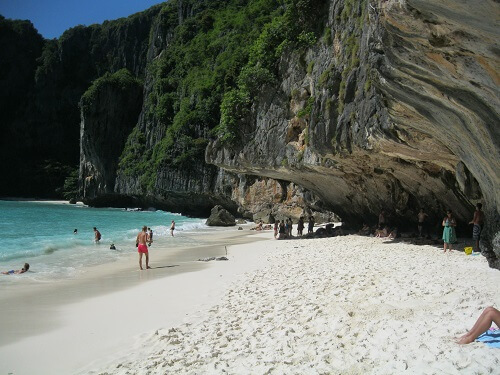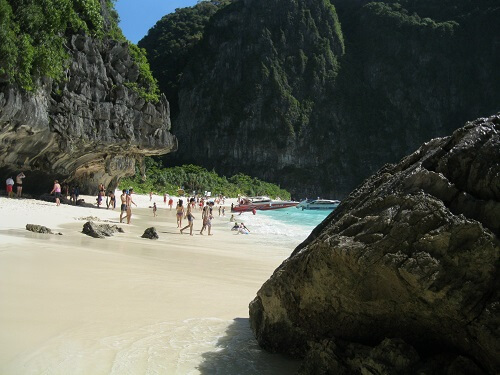 Maya Bay activities before the closure
The main activities at Ao Maya before the closure of the bay included snorkeling, swimming, exploring and kayaking.
There were minimal facilities available at Ao Maya, however there was toilets and a small shack, just set back from the beach that sold drinks and snacks.
From the beach there is a trail which provided access to the fabulous Loh Samah Bay, which is an ideal spot for snorkelers.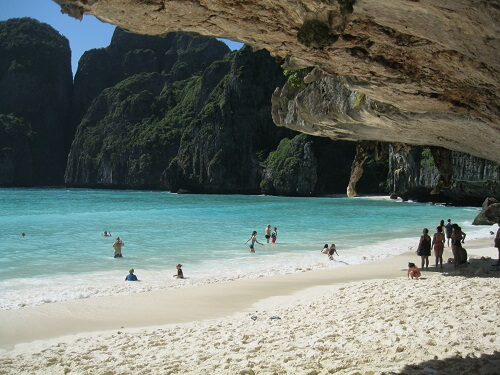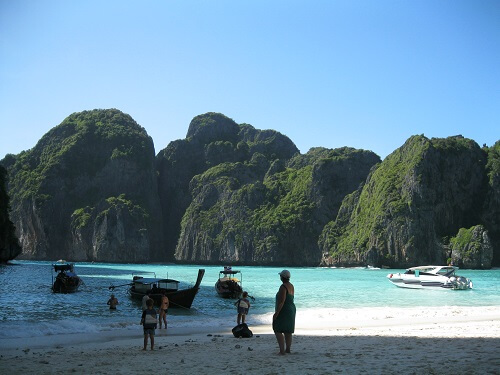 This page contains affiliate links, which means if you make a purchase through a link, we may receive a very small commission at no additional cost to you, you can read our affiliate disclosure.


Maya Bay Sleep Aboard Tours
If you like the idea of watching the sunset and sleeping under the stars, one of the best ways to experience  Maya Bay is to stay overnight, on-board "Maya Bay Sleep Aboard" .
The tour departs Phi Phi Don around 3.00pm and includes sightseeing at the Viking Cave, snorkeling and kayaking at Pileh Bay, Loh Samah Bay or Shark Point, before arriving at Maya Bay in time for sunset. 
You can read more about the "Sleepaboard Tours in Maya Bay", read reviews and check prices on Agoda.
This tour has limited numbers so it advisable to book ahead.



Maya Bay Travel Tips
Throughout the high season and even in the low season there are still many day trippers, so to avoid the crowds the best time to go to view Maya Bay is early in the morning around 8.00 am.
Or later in the afternoon when the day trippers have gone back to Phuket and Krabi. By going at these times of the day you can really appreciate the Islands natural beauty.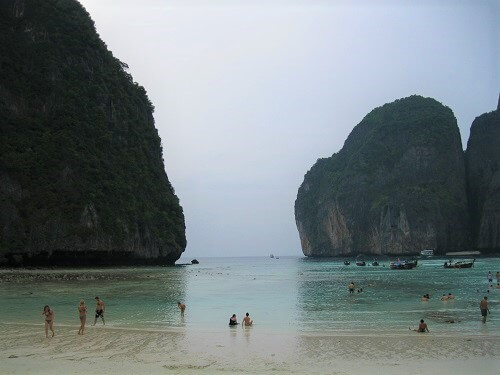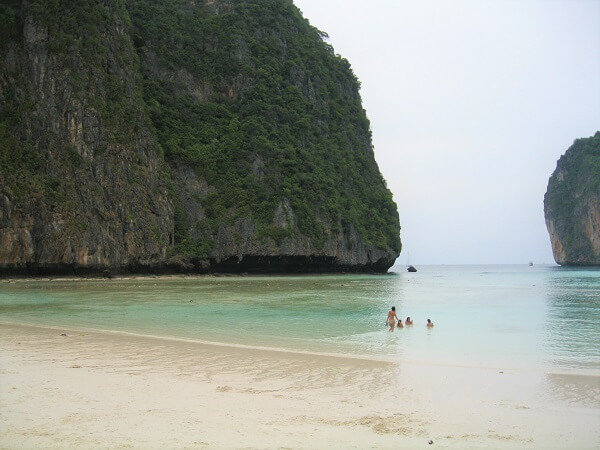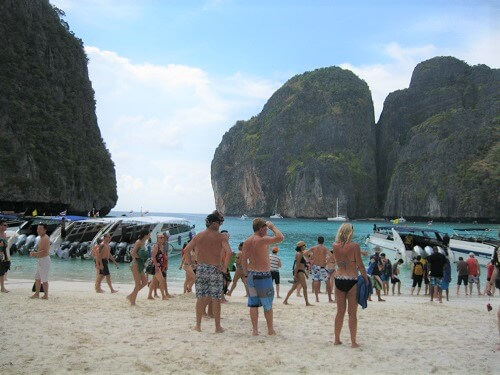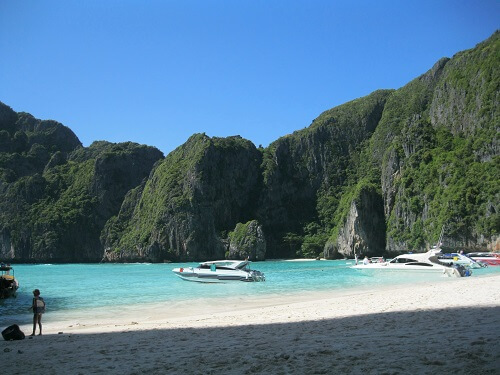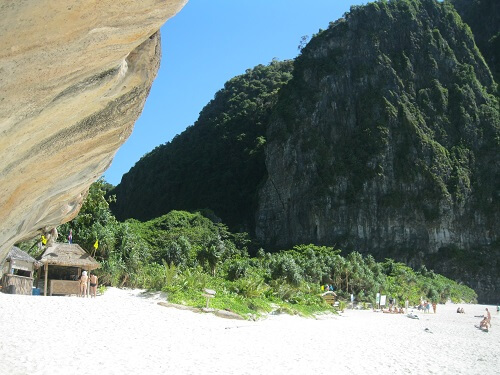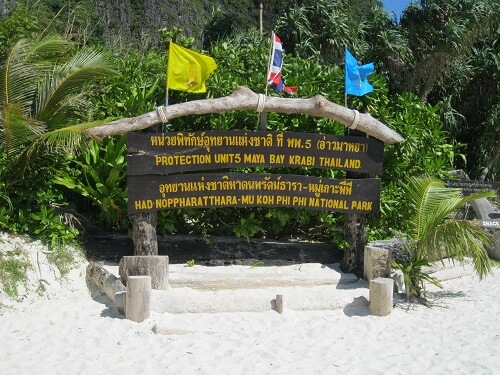 How to get to Maya Bay
From Phi Phi Don you can hire a long-tail boat or speedboat.
Check with the boat driver to ensure that the boat hire includes snorkeling gear as well as the National Park Fee before you leave.
Most of them do, but it is best to check.
Tours from Phuket & Krabi
There are a range of tours and day trips to Ko Phi Phi from Phuket or Krabi which include a visit to view Maya Bay from a distance.
To make the most of your time at Ko Phi Phi and not at sea, the quickest way to reach the islands is by speed boat.
Many people prefer to charter a private speedboat, this way you have the luxury of your own private boat as well as being able to go to locations away from the crowds.
You can book your day trips with tour agents, or at your hotel in Phuket or Krabi.
Or alternatively you can contact our friends at Easy Day Thailand, to assist you with planning your day trip to Koh Phi Phi. 

If you enjoyed this article and found it helpful for your travels in Phuket, let us know by following us on Facebook. 

Save Time: Search Phuket Travel Secrets