Phuket Rental Cars
By Paula Parker


Tips on hiring a car in Phuket
Phuket rental cars are a fantastic way of getting around Phuket.
Hiring a car gives you the freedom to explore the amazing scenery and a car is a much safer option than hiring a motorcycle.
There are many reputable car rental companies around Phuket such as Avis, Budget and Hertz.
They offer a great range of vehicles and full comprehensive insurance or as they call it in Phuket, full insurance, which is a must.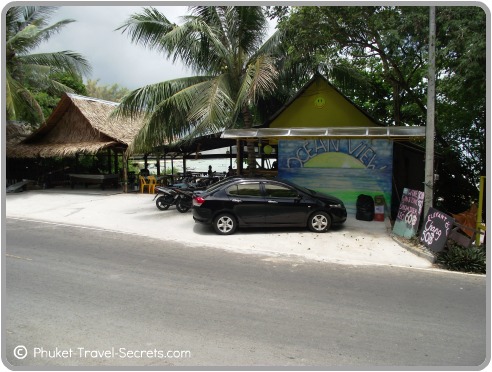 You can hire a car starting from around 800 baht a day in the low season up to 2,500 baht in the high season.
The price you pay for the car hire will depend on the type of vehicle you choose to rent.
The longer you rent the car for the cheaper the price will be, as most companies have discounts for longer rentals.
Before you go hiring a rental car in Phuket, read a few of our tips below.


Phuket Rental Car Tips
It is advisable to take photo's or video of your rental car from different angles in case there is any dispute about damage when you return the car.


To hire a Phuket rental car it is advisable to hold an International drivers permit and your national license. Most rental companies won't ask to see your international permit, but if you don't have an international permit and you do have an accident your insurance cover maybe invalid.
Beware of beach side vendors offering rental cars with insurance, usually this type of insurance is only third party insurance. Which would only cover third party damage or injuries, it would not cover the rental car or you or your passengers. 
Some vendors will also want to hold your passport until you bring the rental car back, if they believe that you have damaged the rental car they will not give you your passport back until you pay for the repairs. If you do decide to rent a car from these vendors don't give them your passport, give them a photocopy of your passport.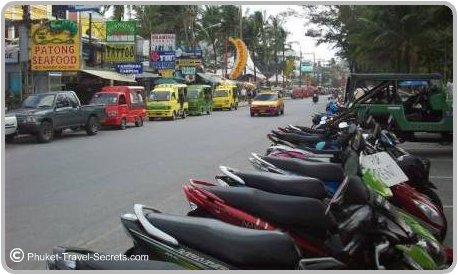 You will find these vendors parked around the beachside area's, the cars that they rent are mainly jeeps. The prices of these Phuket rental cars vary depending on the season from 700 to 900 baht per day.
Alternatively you can arrange through your hotel or resort for them to organize a Phuket car rental for you.
On our last holidays in Phuket, we decided to hire a rental car from Braun Car Rentals for the duration of our holiday.
We paid around 1,000 baht per day for a Honda City, and had a great time exploring places in Phuket that you wouldn't see if you were being driven around by a taxi driver or tuk tuk driver.
Driving in Phuket is certainly an experience and not for the faint hearted.
Before you decide to hire a car or motorbike, it maybe advisable to read our page about driving in Phuket.
If you are planning to hire a car or motorbike in Phuket, it is best to ensure that you included this in your travel insurance.
---
---
If you enjoyed this article and found it helpful for your travels in Phuket, let us know by following us on Facebook. 

Save Time: Search Phuket Travel Secrets