Rental Cars in Phuket
By Paula Parker


Braun Car Rentals
With so many rental cars available in Phuket, how do you know which car rental company to choose from?
Believe me it's not easy, and we have tried out quite a few car rental companies.
During our last holiday in Phuket, we arranged to rent a car for the duration of our of holiday with Braun Car Rentals.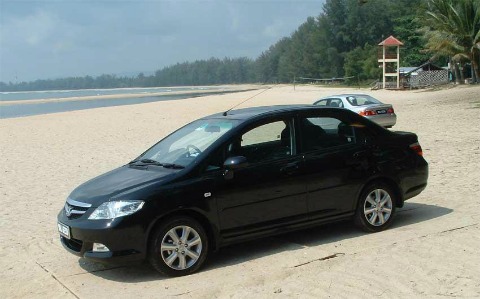 Braun Car Rentals have a good range of affordable well maintained and comfortable air conditioned cars to choose from, but most importantly all cars hired through them come with international standard insurance.
Every car rented through Braun Car Rentals is insured in full and the insurance is included in the price of the car rental.
Not only are the cars fully insured they also include a 200,000 baht bail bond just in case you are detained by police as a result of an accident.
Note: There is a 5,000 Baht excess on the insurance in the event of an accident.
As with most things in Phuket the price of renting a car changes with the seasons, however we found the rates at Braun Car Rentals to be very competitive, and one of the most affordable ways to travel around the Island at your own pace.
What also impressed us was there was no upfront payments required to book rental cars with them, payment is made on the delivery of the car, and there is no extra charges for an additional driver, the rental car even came with a full tank of fuel.
To hire a car through Braun Car Rentals was a very easy process, all of which we organised via email before arriving in Phuket.
We notified Braun Car Rental with our arrival time and flight number, and when we arrived a driver was at the airport awaiting our arrival.
The driver then escorted us to their office where we filled out the paperwork and paid for the rental car.
Payment can be made by either cash or credit card (Visa or Mastercard), if paying by credit card there is a 3% fee.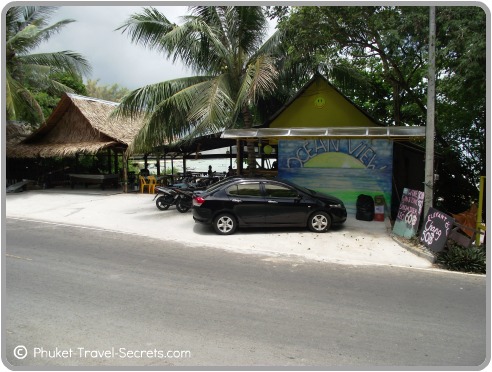 Before we took possession of the car the rental company went over the car to check for any damages. The rental company wrote down any scratches or damage that was already on the vehicle and we took a couple of photos.
Returning the car was also trouble free, as we had an early evening flight out of Phuket we had arranged to drop the car back at their office on our way to the airport, after a quick check of the car they transferred us to the airport.
They will also arrange for the car to be delivered to your requested resort or hotel as well.
To hire cars with Braun Car Rental you will need to have with you a valid driver's licence including a valid International drivers licence.

For families travelling with babies or toddlers Braun Car Rentals also have child seats available on request for 100 baht per day. As well as GPS navigation for 150 Baht per day.
Special Note
When travelling anywhere you should ensure that your travel insurance covers you for injury whilst driving any vehicle, including cars and motorbikes.
Cars rented through Braun Car Rental are fully insured including third party people and property damage up to ten million Baht, however medical cover of you the driver and any passengers in the vehicle is limited.
For more information about the rental cars and up to date prices you can contact Braun Car Rentals by visiting their website.


---
---
If you enjoyed this article and found it helpful for your travels in Phuket, let us know by following us on Facebook. 

Save Time: Search Phuket Travel Secrets