Nai Yang Beach

By Paula Parker


What to do and where to stay at Nai Yang
Nai Yang Beach is simply charming!
This beach is far removed from the major tourist spots in Phuket, a place where you go to simply unwind, relax and enjoy the atmosphere of this charming beach-side village.
The quiet, secluded beach of Nai Yang is located at the southern end of Mai Khao Beach on the north west coast of Phuket and only a 5 minute drive from Phuket International airport.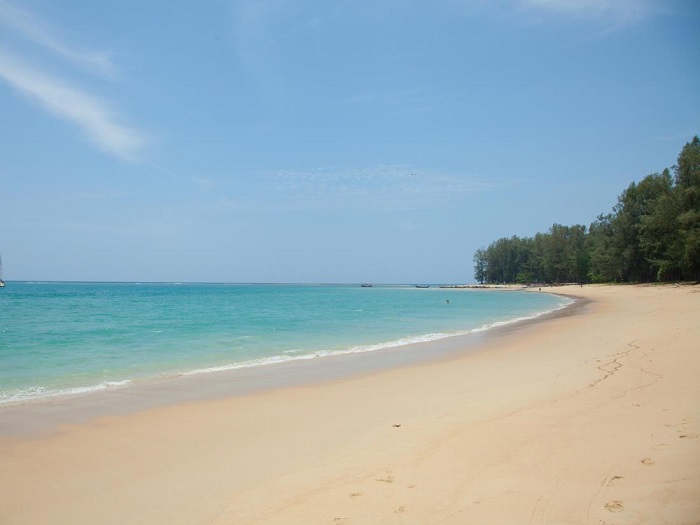 Like many of the northern beaches in Phuket; Nai Yang beach is a top spot to stay if your looking to get away from it all.

The northern end of the beach lies within Sirinat National Park, which of a weekend is a very popular spot for locals, who come to enjoy the sea, sun and sand.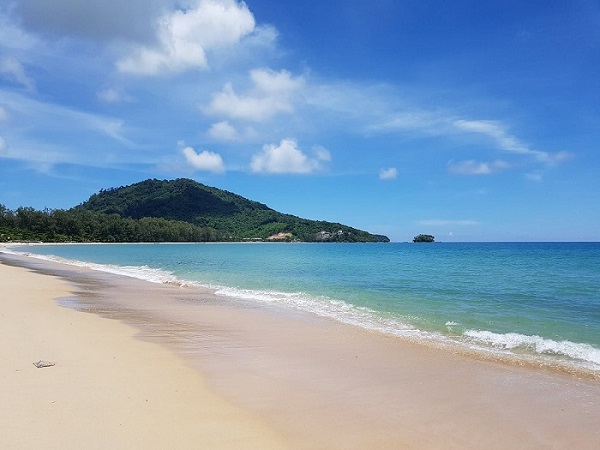 Activities at Nai Yang Beach
Apart from swimming, snorkeling, and relaxing on the beach, other activities available at Nai Yang include wind surfing and kite surfing. 
During the low season from May through to October you will find a kite surfing school where you can take lessons. 
The northern area of the beach is a great spot for snorkeling as the waters are more protected due to the large reef that lies offshore.

If your feeling energetic you can walk from Nai Yang Beach to Mai Khao Beach to do some plane spotting. The walk from beach to beach is not to bad but pick your times wisely to beat the heat, either go early in the morning or later in the afternoon.   



As with most beaches in Phuket you can hire sun beds and umbrellas at Nai Yang beach, the sunbeds cost 200 Baht for 2 sunbeds and an umbrella.
 

Nai Yang Beach Resorts & Hotels 



Nai Yang has a good mix of upmarket luxury 5 star resorts and hotels and a range of affordable and cheaper accommodation that is ideal for the budget traveller.

This page contains affiliate links, which means if you make a purchase through a link, we may receive a very small commission at no additional cost to you, you can read our affiliate disclosure.


Slate Resort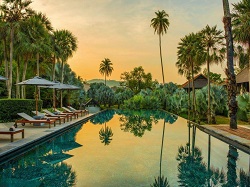 The Slate is an ideal retreat for travellers looking for a tranquil getaway in Phuket.
Relax in one of their spacious suites or private pool villas, all of which are situated just a short walk across the road from Nai Yang Beach. Read More 


Dewa Phuket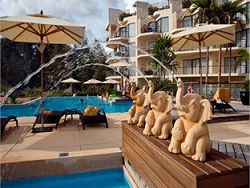 Dewa Phuket is fantastic, located at the northern end of Nai Yang Beach.
This family friendly four star beach resort provides the ideal spot for a beach vacation with the kids with a fantastic selection of suites and private pool villas. Read More


Phuket Marriott Resort & Spa at Nai Yang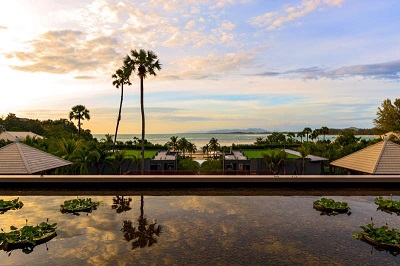 The 5 star Phuket Marriott Resort & Spa is located at the far southern end of Nai Yang Beach. 
This is the only resort situated directly on Nai Yang beach.
The resort features a range of rooms, including family friendly rooms and beachfront villas to choose from. Read more 

L'esprit De Naiyang

L'esprit De Naiyang is located only minutes from the beach at Nai Yang.

The resort has a selection of rooms to choose from including two bedroom villas and private pool villas. Read More

The above hotels and resorts are just a few that are available most of which are located close to the beach.

To learn more about these hotels and resorts or to view the full range of places to stay near to Nai Yang Beach use the search box below.


Where to eat at Nai Yang Beach
Nai Yang has many inexpensive beach-side restaurants, beach bars and street vendors; which are excellent, the food is great and the prices are reasonable.
Be sure to try some of the delicious street food from the street vendors which are located along the beach road, the prices are great and the food is delicious.
Some of our favorite meals during our visits to Nai Yang are at the beachfront restaurants, the meals are delicious and the sunset views are to die for.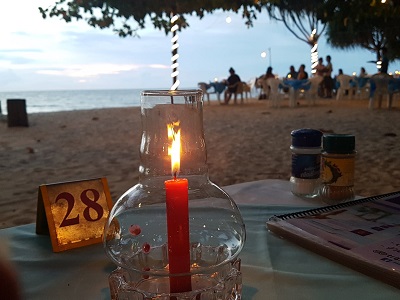 Nai Yang Beach Nightlife
You won't find a lot of nightlife around the village of Nai Yang; however there are some really good bars and we found the NY Beach Republic was a great spot to chill out, they have live music, cocktails and a range of tasty meals. The NY Beach Republic is located directly across the road from the beach. 
If you are looking to party all night you may be best to just spend a few hours exploring Nai Yang and stay closer to the nightlife in Patong.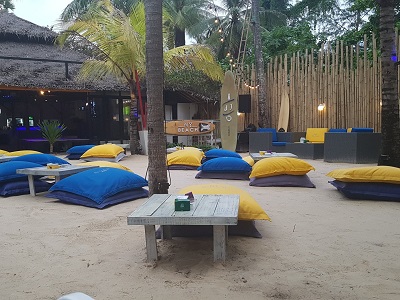 How to get to Nai Yang Beach

Nai Yang is only a 5 minute drive south from Phuket International Airport, take route 4031, and then turn right into one of the access roads.
From Phuket Town, follow the Thep Krasattri Road through Thalang District and turn left at the second set of traffic lights going towards the airport.
When you reach the end of the road turn left and then the first right. At the end of the road you can go to the right into the National Park or left towards the village, hotels and resorts.
If you enjoyed this article and found it helpful for your travels in Phuket, let us know by following us on Facebook. 

Save Time: Search Phuket Travel Secrets