Koh Rang Yai Island

By Paula Parker


Day Trips to Rang Yai Island & Phuket Pearl Farm Tours
Koh Rang Yai is a small but picturesque Island that lies 5 kilometres of the east coast of Phuket, also known as Richy Island.
The Island is best known for its cultural activities tour of the Phuket Pearl Farm, where top quality pearls are produced for export around the world.
The best attraction is the live demonstration of how pearls are cultured, harvested and turned into beautiful pieces of jewellery.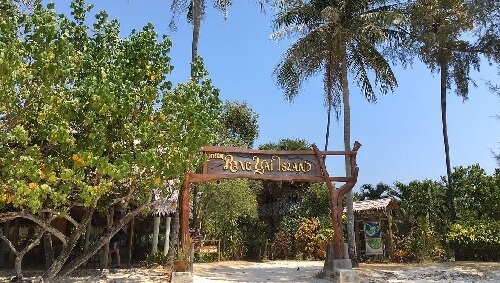 Rang Yai Island, is a wonderful destination for excursions and day trips from Phuket, as well as an ideal location for camping.
Read travel reviews on trip advisor from other travelers that have also visited this fun and adventurous Island.
The island has a beautiful beach on the western side with views back to Phuket; a few sunbeds can be found dotted along the beach. Under the shade of the trees you will find a restaurant that serves local and affordable food and drinks.
This charming little island can be circumnavigated in just over 15 minutes; the best way to explore the island is to hire a mountain bike.


Activities and things to do at Koh Rang Yai
There is a variety of fun activities for kids and adults alike on Rang Yai Island, for all to enjoy.

Mini Golf Course
Airgun Shooting Range

Mountain Biking
Kayaking
Snorkelling


Fishing
Nature Trail and Hiking
Swimming
Volleyball Courts

Gift Shop

The activities on the island provide a great day out for families and people of all ages.
Rang Yai Island also hosts corporate events and team building activities and is the perfect venue for romantic weddings on the beach.
Accommodation at Rang Yai Island
Most visitors to the island go over for day trips or tours from Phuket, however if you would like to stay over night there is camp sites available.
Day Trips and Tours to Rang Yai Island
There is a range of day trips and tours available to Rang Yai Island from from Phuket.

If you would like to book a tour to Koh Rang Yai to visit the Pearl Farm, contact our tour partners at Easy Day Thailand. 
Easy Day Thailand will be able to assist with a range of tours, day trips, boat charter and much more.
Or alternatively you can talk to them about hiring a long tail boat or speed boat from Phuket.
Just click on the link below and fill in the form with your requirements.



How To Get To Koh Rang Yai
For travel to Rang Yai Island, boats may be hired from Laem Hin Pier, just outside Phuket Town or from Phuket Boat Lagoon.
Location Map of Koh Rang Yai Island, Phuket




---
---
If you enjoyed this article and found it helpful for your travels in Phuket, let us know by following us on Facebook. 

Save Time: Search Phuket Travel Secrets