The Kids Club Phuket is the place to go if you're looking for fun activities for the kids while on a family holiday in Phuket.
Not only is the Kids Club loads of fun for the kids, parents can be assured that their children will be well looked after, with full supervision in a fun and safe environment.
The complex is owned by St James Properties.
After a visit to the Kids Club, we decided to add this family friendly facility to our list of fun things to do with kids in Phuket.


The Kids Club is a large interactive indoor playground that has everything to keep the kids amused for hours and hours.
There are endless activities and a range of interactive equipment that will excite the kids and is an all round fun place for the whole family.
Below is a list of the type of fun equipment your kids can enjoy at the Kids Club in Patong.

Climbing Walls
Overhead Tunnel System
Swings 
Small and Large Slides
Ball Pit
Flying Fox
Trampoline
Play Houses
Indoor Soccer Field
Air Guns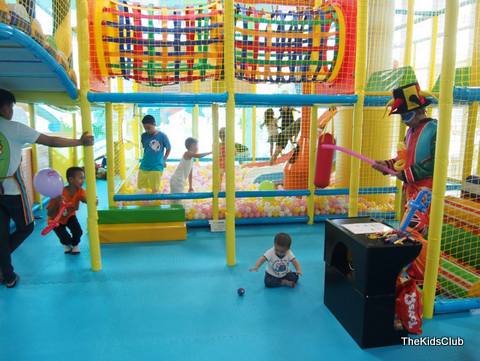 The Kids Club is fully air conditioned providing the perfect retreat for the kids away from the heat, or as a great boredom buster on a rainy day in Phuket.

As an extra bonus parents can enjoy up to 3 hours of "kiddie free time" at no extra cost, to go shopping or to relax and enjoy a romantic meal without the kids.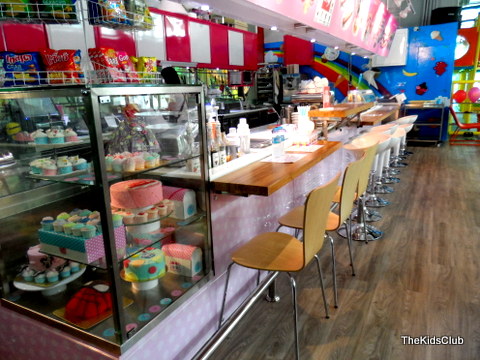 Whilst many parents take advantage of the 3 hour kiddie free time, parents are also welcome to stay onsite and enjoy the in-house facilities in the parents lounge area, where you will find books, magazines and free Wi-Fi.




Kids Club Phuket - Prices



You can choose to pay by the hour or pay for a full day.
The daily fee is great value for money, allowing the kids unlimited access through out the day from 10.00am to 9.00pm and parents up to 3 hours free time to do as you please.

Daily Fees
Child under 1 year - 200 Baht
Child over 1 year - 350 Baht
18 years and over - 100 Baht

Hourly Fees
Child under 1 year – 150 Baht
Child over 1 year – 200 Baht
18 years and over – 80 Baht



What to Bring
All kids are required to wear socks whilst in the Kids Club, so before you leave home pack a pair of non-slip socks in the kids luggage or if you forget you can purchase a pair from the Kids Club for 80 Baht. 
Birthday Parties
The Kids Club Phuket is also a great venue for children's parties, with separate party rooms available for those special occasions and a selection of party packages and themes available to choose from.
Katie and the friendly staff will take care of all the party arrangements including, entertainment, decorations, food and drinks.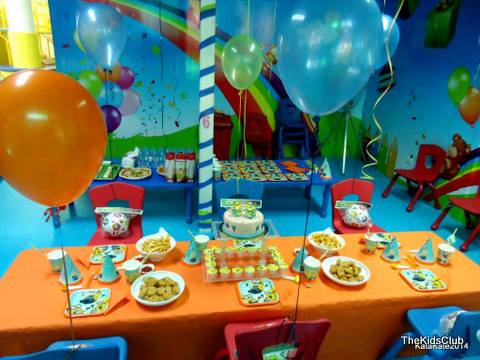 Party Supplies
If your looking for party supplies whilst in Phuket, the Kids Club also has a party supply store where you will find everything you need to throw a party including invitations, party favors, banners, decorations, balloons and lots more.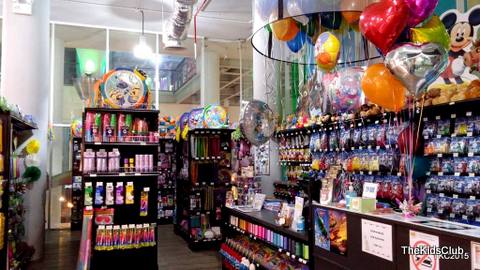 The Kids Club has relocated to the Kee Shopping Plaza,  which is located in the Kee Resort & Spa in Patong.

Undercover parking is available.
Opening hours are from 10.00am – 9.00pm daily.
Contact Numbers  +66(0)855782114 or +66(0)76341310

For further information about the Kids Club Phuket, pop over to their facebook page as their website seems to be down.

You can also read what other people have said about the Kids Club Phuket on TripAdvisor
 All photo's used on this page are supplied by The Kids Club Phuket
If you enjoyed this article and found it helpful for your travels in Phuket, let us know by following us on Facebook. 

Save Time: Search Phuket Travel Secrets