Elephant Trekking In Kanchanaburi Thailand

By Paula Parker


Fun things to do in Kanchanaburi
Elephant trekking in Kanchanaburi Province is fun and slightly more adventurous then what we have experienced in Phuket.
Initially we were not going to bother about going elephant trekking in Kanchanaburi, as we have ridden elephants many times before in Phuket.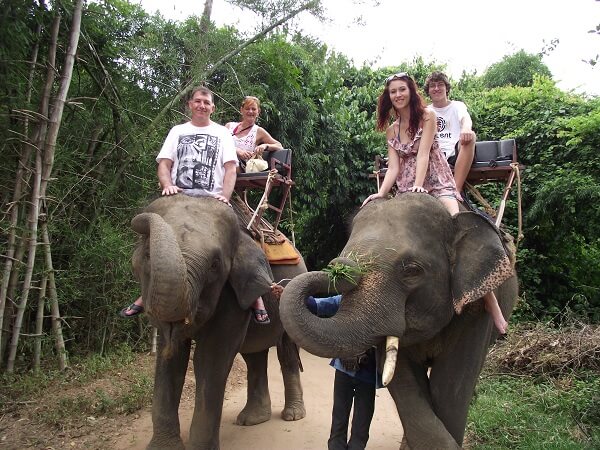 However the kids had different ideas and decided that they would like to go elephant trekking and eventually as kids do…. they got their way, and talked us around.
So once again we were in search of a reputable elephant camp to go trekking.
It wasn't until we started looking did we realise how many elephant camps are located around Kanchanaburi Province.
There are so many that it gets a little confusing deciding on which elephant camp is the best and more importantly, care for the elephants.
After much deliberation and guidance from our local driver, we finally decided to go elephant trekking at Muang Sing River Kwai Elephant Village.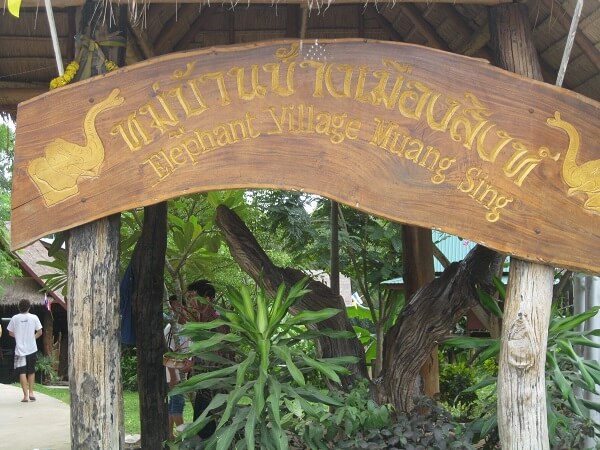 Elephant trekking in Kanchanaburi at
Muang Sing River Kwai Elephant Village
The elephant camp is well set up on the banks of the River Kwai and from what we observed the elephants seemed to be well cared for.
The 40 minute trek was rather enjoyable and we all had a great time.
The elephant trek took us through the village and down a rather steep bank into the River Kwai, where the elephants enjoyed spraying us with water from their trunks.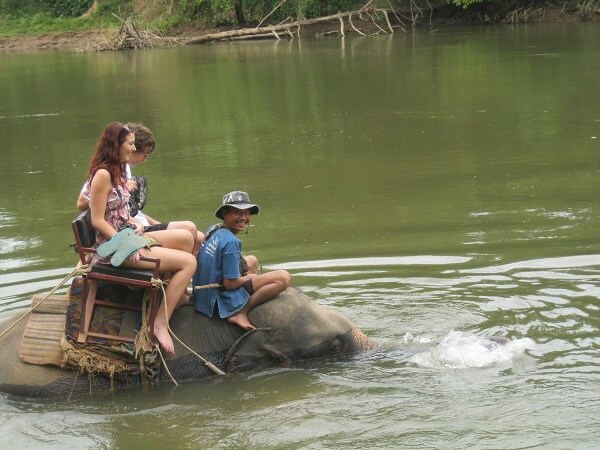 Plan your Tours, Transfers and Activities in Kanchanaburi & Bangkok with Easy Day Thailand
After a short trek through the River Kwai we then watched a couple of elephants enjoy a bath in the river with their mahouts, before heading back to the main building.
On return to the main building, the camp had cold water a cool towel and a fruit platter ready and waiting for us.
A nice finish to what turned out to be an enjoyable hour or so elephant trekking in Kanchanaburi.
Before you leave!
The camp will have ready lovely framed photos of you and your family that they have taken on the trek that you can purchase before you leave. By no means do you have to buy them, it is totally optional.
There is a range of other fun activities available at the Muang Sing Elephant Camp that you can include such as bamboo rafting and elephant bathing.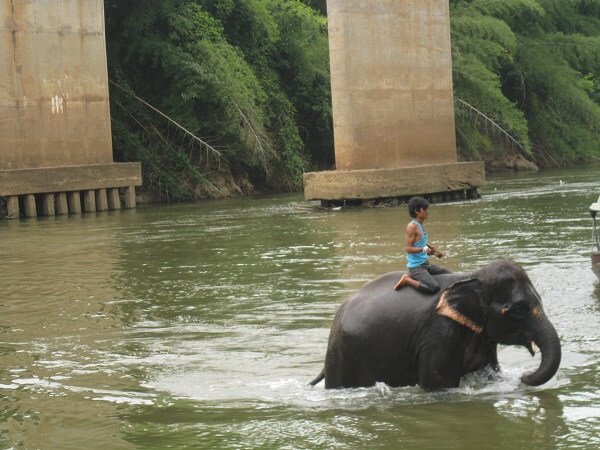 Or you could spend a full day there and partake in a one day training program where you are trained to be a mahout for a day.
Throughout the one day training program you will be shown how to ride an elephant on your own, feed them and even give the elephants a bath in the River.
Elephant Trekking, is just one of the many fun and adventurous outdoor activities you can enjoy during your stay in Kanchanaburi.
Muang Sing Elephant Village is located about 30 to 40 minutes from Kanchanaburi City overlooking the River Kwai, and a 10 minute drive from the Tiger Temple.
If you would like to book tours, transfers or activities for your trip to Kanchanaburi, contact our friends at Easy Day Thailand. 
Kanchanaburi Mini Travel Guide
---
---
If you enjoyed this article and found it helpful for your travels in Phuket, let us know by following us on Facebook. 

Save Time: Search Phuket Travel Secrets