Phuket Yacht Charter Holidays
Private Day Tours and Overnight Sailing Yacht Charters with Phuket Boatcharter
Phuket yacht charter holidays are perfect for visitors planning a special getaway or looking for something unique to do while on holiday in Phuket.
Phuket Boatcharter can sail you away from the crowded beaches, to the beautiful offshore islands and beyond.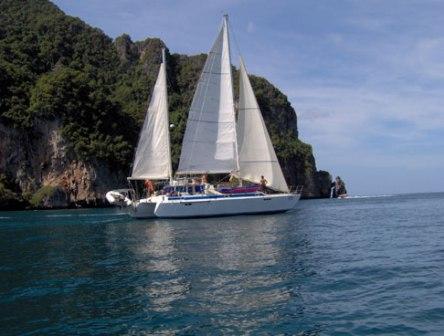 There is a range of tours available including day trips to both Ko Mai Ton and Coral Beach, or depending on the winds to Racha Island.
Phuket Yacht Charter Holidays & Locations
For the ultimate experience, there is overnight charters and multiple day tours available.
These charter tours can sail you to other beautiful destinations, such as Koh Phi Phi, Phang Nga Bay, Krabi, Koh Lanta and the Similan Islands.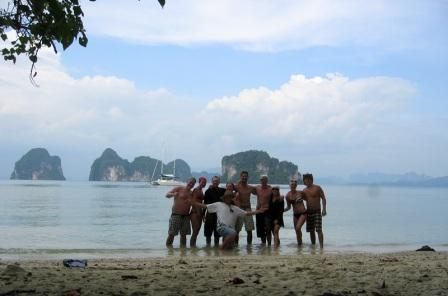 If you have more time you may like to charter a boat and discover the Turatao Archipelago near Malaysia, this area is like Phuket was some 20 years ago.
Or for the real explorer among you, you can even book trips all the way to Burma or the Andaman Islands in India.
Phuket Boat charter have a large range of boats and all their boat charters including their day trips and overnight charters are all tailored to meet your needs and interests.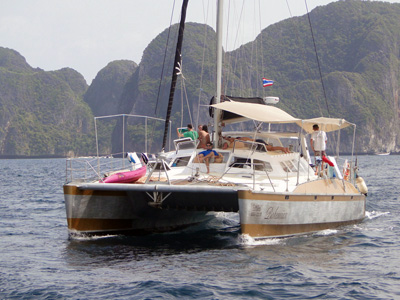 Markus, the friendly owner of Phuket Boatcharter, has been working for over 20 years in the hospitality industry and certainly knows how to pamper his guests.
His motto is 'we don't just sell a boat charter; we offer guests a "memorable and fun experience"!'
Being on-board is just like being on your very own floating 5-Star resort, the cabins have comfortable berths and many of them have en suite bathrooms.
Check out the excellent reviews on TripAdvisor.

You don't need any sailing experience to charter a boat, as the boats are skippered by an experienced captain and a personal cook is on board that will see to your every need.
Phuket Yacht Charter Activities

The possibilities are endless and the fully equipped boats offer a range of fun activities including kayaking, fishing, snorkeling and scuba diving.
On route to your destination you can relax on deck, sip your favorite drink, listen to some music, read a book, play backgammon and all at your own pace and only with your friends or family.
For more information about the day trips and overnight charters available or information about the boats and possible destinations just visit their website at www.phuket-boatcharter.com
---
---
If you enjoyed this article and found it helpful for your travels in Phuket, let us know by following us on Facebook. 
---