Phuket White Water Rafting
By Paula Parker


White Water Rafting Tours & Day Trips from Phuket
Phuket White Water Rafting tours has been voted as one of Phuket's best day tours and great adventure sports, especially in the rainy season from May to October.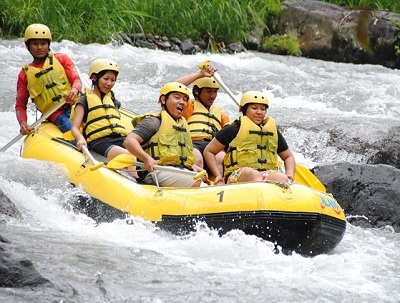 We enjoyed a fantastic day out at Tone Pariwat Sanctuary Station in Phang Nga Province. A beautiful place covered with lush vegetation and wildlife.
This is not just your ordinary white water rafting tour, it's more like a white water rafting adventure tour.
Our day started out when we were picked up from our hotel, from here we headed north on a scenic drive to Phang Nga Province.

On arrival we were greeted by our guides, before heading down to the river.

Once there we were given our life jackets and helmets and most importantly our safety instructions we were off.
The stream is quiet narrow with a few boulders and has class 2 and 3 rapids, all in all a fantastic experience.
This white water rafting tour in Phang Nga is pretty tame, compared to the white water rafting tour we went on in the Tully River in Australia.
But be prepared to get wet, and leave your valuables and anything you don't want to get wet in the lockers that are provided.
During the day you will be provided a beautifully prepared lunch, you also have the option to add some extra tours such as elephant trekking through the jungle, ziplining and a ATV adventure, if you like.
White water rafting is much sportier than bamboo rafting; but you will still be able to admire the natural surrounds during this eco-friendly adventure.

For more information and up to date prices for white water rafting tours. 

Contact our friends at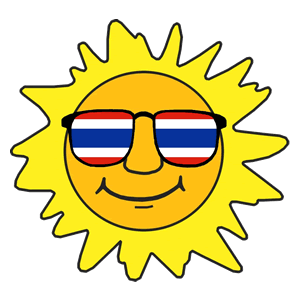 Phuket White Water Rafting Tours
If you want you can combine the following activities with your white water rafting tour from Phuket.

Rafting + Elephant Tour

Rafting + ATV Tour

Rafting + Zip lining + Elephant Trekking Tour

Rafting + ATV + Elephant Trekking Tour

Rafting + ATV + Zip lining Tour

Rafting + ATV + Elephant Trekking + Zip lining Tour



White Water Rafting Tour Prices
Depending on what tour you choose, the white water rafting tour prices start from

2,200 Baht per adult

1,800 Baht for children aged between 5 to 12 years of age
Inclusions
Each tour is slightly different, however all of the white water rafting tours include: 
White water rafting tours can also be organised for those who are staying in Khao Lak.
For further information about Khao Lak or Phuket White Water Rafting Tours contact Easy Day Thailand.

If you enjoyed this article and found it helpful for your travels in Phuket, let us know by following us on Facebook. 

Save Time: Search Phuket Travel Secrets