East Railay Beach Guide

By Paula Parker


What to do and where to stay at East Railay Beach
East Railay Beach is the least attractive beach out of the four beaches within the Railay peninsula.
The beach itself is lined by mangrove trees and is used as the main pier for longtail taxi boats that arrive from Krabi and Ao Nang.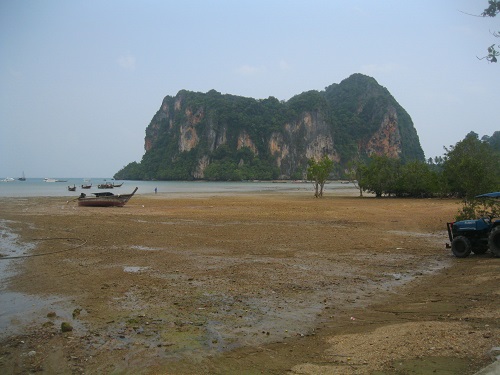 There is now a floating pier at East Railay, which allows for easier access for many visitors.

Up until a few years ago there was no pier, on low tide longtail boats were unable to moor on the shore leaving their passengers to walk in knee deep water and slippery mud to reach the shore.
Whilst this was not a big problem for most people, elderly people or those unsteady on their feet found this a bit challenging.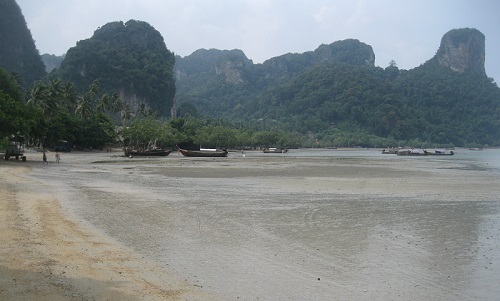 Affordable Hotels & Resorts at East Railay Beach

Whilst East Railay beach doesn't have a beautiful beach like West Railay and Phra Nang beaches.
It still attracts many visitors as this is where the majority of affordable low cost accommodation is located within the Railay Peninsula.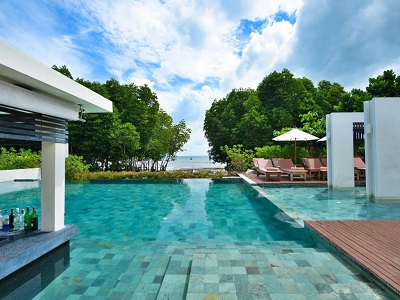 This page contains affiliate links, which means if you make a purchase through a link, we may receive a very small commission at no additional cost to you, you can read our affiliate disclosure.


There is a good variety of accommodation to choose from at East Railay, including affordable hotels, resorts and cheap bungalows of which are priced to suit all budgets.

To find out more about where to stay, click on the search button below to find the best prices from Agoda.
East Railay boasts a variety of restaurants and bars which are more affordable then what you will find on West Railay or Phra Nang Beach.

Click on the images to enlarge

Nightlife at East Railay

The nightlife on the eastern side of the Peninsula is somewhat different to what is offered at West Railay.
There is a selection of good bars such as Joy's Bar, the Skunk Bar, the Bamboo Bar and the Last Bar which has a fantastic atmosphere, great food and features live music and fire shows.
Facilities at East Railay include a first aid clinic, internet cafes, tour offices and mini marts, however the mini marts are more expensive compared to the prices at Ao Nang.
Activities At East Railay

The main activities on the Railay Peninsula are rock climbing, cliff jumping and deep water soloing.
There are many rock climbing schools located around eastern side of the peninsular.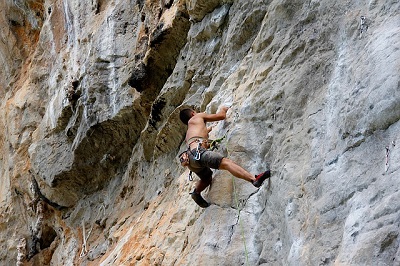 Although East Railay is not suitable for swimming; it is only a short 10 minute walk to the beautiful West Railay or Phra Nang Beaches, where you can spend your days basking in the sun and enjoying all the activities.
It's easy to find just follow the paths that wind around the resorts to gain access to West Railay Beach or follow the path along the beach and around the base of the cliff until you reach Phra Nang beach.
Longtail boats From Ao Nang to East Railay - Tonsai - West Railay or Phra Nang Beach cost 100 baht per person or 200 baht return.
Read what other travellers have to say about Railay beaches on TripAdvisor.
Location Map of East Railay Beach, Krabi

---
---
If you enjoyed this article and found it helpful for your travels in Phuket, let us know by following us on Facebook. 

Save Time: Search Phuket Travel Secrets