Affordable Honeymoon Resorts
Cheap Honeymoons in Phuket

By Paula Parker

Affordable Honeymoon Destinations in Phuket
Let us show you how to enjoy romantic, but cheap honeymoons in Phuket!
For couples who happen to be on a rather limited honeymoon budget, here are a few affordable, low budget honeymoon destinations and ideas to help you plan your romantic and memorable honeymoon in Phuket.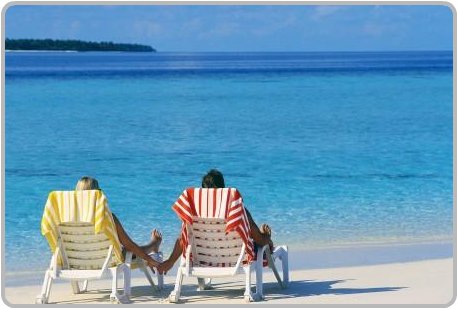 This page contains affiliate links, which means if you make a purchase through a link, we may receive a very small commission at no additional cost to you, you can read our affiliate disclosure.


Unfortunately, not all of us can afford to spend excessive amounts of money on luxury resorts and villas for our romantic getaway on this tropical Island.
When planning a honeymoon in Phuket, you don't have to be well off or rich, as there are many cheap vacation packages, hotels, resorts and bungalows that offer great value for money.
As well as affordable accommodation, there are many low budget airlines offering cheap flights to Thailand that fly into Bangkok or directly to Phuket.
Or alternatively, you can pick up cheap airfares to Malaysia with Air Asia and get a connecting flight onto Phuket.
With a little bit of research and planning, even couples who are on a limited or low budget can turn dreaming about a honeymoon in Phuket, into reality.
Here is a list of some affordable and cheap hotels in Phuket that we have found to offer good value for money on our travels.

Resorts in Phuket where you can enjoy cheap honeymoons

Sawaddi Patong Resort is located in a great spot; about 10 minutes walk to Patong beach and to all the major shopping and nightlife entertainment of Patong.
Facilities at the Sawaddi include a fully-equipped fitness room, pool, sauna and spa.
Located close to this hotel is a 7 Eleven and some yummy, super cheap and tasty places to eat. Read More
Centara Karon Resort Phuket is located at Karon; this is the perfect resort for couples on a budget.
The Terrace's at Centara offer newly refurbished superior and superior ocean view rooms, with four deluxe honeymoon rooms that have with their own oversized terrace and private outdoor sunken Jacuzzi.
There are lots of restaurants, located close to the resort, that offer cheap and tasty meals. Read More

Sugar Marina Resort offers a range of well-appointed rooms featuring a telephone, air conditioning, television and mini bar.
This affordable resort is located in the centre of the Kata, an easy walk to the beach, shops and restaurants. Read More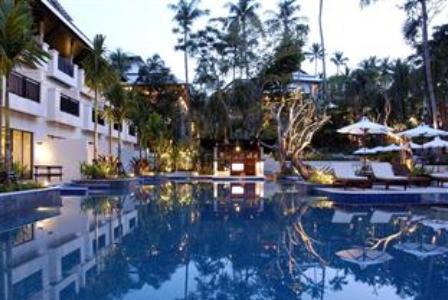 Horizon Karon Beach Resort & Spa is located towards the southern end of Karon beach, set a short distance back from the beach and surrounded by lush vegetation.

Its elevated position ensures you great views and its tranquil setting is peaceful and private.

The location of the Horizon at Karon Beach is excellent, close to the beach and within walking distance to shops and restaurants.  A lovely relaxing resort set in a quiet location which is an ideal destination for couples.
The resort provides complimentary transfers to Patong Beach, which will save you money on tuk tuks and taxi's. Read More
Baan Boa Resort is a compact, luxury, three-star hotel, located at the far southern end of Patong beach.
Shopping, entertainment and the colourful nightlife are within walking distance, and the beach is only a few meters away.
This resort is one of the best choices for couples who want to stay close to the beach on a budget. Located next door is a 7 Eleven convenience store. Read More

This is just a quick snippet of some of the affordable resorts and hotels in Phuket, where you can enjoy a cheap honeymoon on a budget.
It is impossible for us to list all of the great places to stay, however I think you will be amazed at some of the affordable hotel packages available.
An easy way to find a resort that suits your budget for your honeymoon in Phuket, is by clicking on "search" below.
There are many cheap honeymoon ideas in Phuket.
One way to save yourself a lot of money is to go beyond the tourist areas to the back lanes where you will find the most unbelievable food.
The prices are ridiculously cheap and you get to share a true "Thai experience" rather than the western food served for tourists in most resorts.
---
---
If you enjoyed this article and found it helpful for your travels in Phuket, let us know by following us on Facebook. 

Save Time: Search Phuket Travel Secrets