Cheap Flights to Phuket

Finding cheap flights to Phuket has never been easier!
With a little bit of research you will find there are many budget airlines that offer cheap flights into Phuket.
If you are prepared to travel on a low cost carrier you can find some great flight deals that will fit any travellers budget.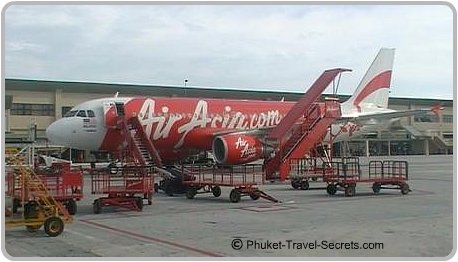 You will find cheap flight deals to Phuket from most of the Asian, some European and Australian capital cities with carriers like:
Bangkok Air
Tiger Airways
Firefly
Air Asia
Air Asia X

Jetstar
V Australia
Air Berlin
Condor
Blue-Express
The easiest way to find the budget flights that best suit you is by checking this website, FlyLowCostAirlines.
From there we then check the budget airlines we want to fly with.

We go to their websites and see when we can get the best deals.
A good tip is to sign onto their newsletters to receive updates and special deals.
Over the years we have flown with many budget airlines.

Some of the flights have been direct flights into Phuket and others with short stopovers along the way.

Some of the low cost carriers that we have flown with include Jetstar, Air Asia and Air Asia X, Virgin Australia and Scoot.
Like all budget carriers if you want the extras you will have to pay.
If you are prepared to do your research and book online you will find a host of cheap flights to Phuket.
Air Asia X have great deals for flights from London and Dubai and from the Australian ports of Melbourne, Perth and the Gold Coast.
Air Asia X fly direct to Kuala Lumpur and then a short and cheap 1 hour flight onto Phuket.
You will find the seats on Air Asia X are not as wide as most airlines  and there is restricted legroom for tall people.
We recommend that you pick your seats and try to get seats with extra leg room.
Or pay the extra and book the XL seats for long-haul overnight flights.
If you get a good deal on the XL seats they are still a cheaper option  compared to booking first or business class with the major airlines.
Overall we have found Air Asia X great to fly with and for the price, we have no complaints.
Sign onto Air Asia's newsletter to receive updates and to see when cheap flights to Phuket come out.
 Tip
Do your research before accepting your travel agents quote!
On a recent trip to Phuket from the Gold Coast, Australia.
We saved over 50% on the cost of our flights compared to friends that we made on the same flights that were booked by a travel agent.
Read more about flights to Phuket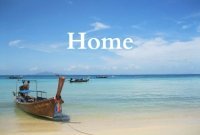 Please Note: Some links on this page are affiliate links, which means that if you purchase a product or service through them we receive a very small commission. There is no extra cost to you. This helps us keep the information on our website for all to enjoy. Because our integrity and your satisfaction are very important to us, we only recommend products or services that we have purchased or would purchase ourselves and which we believe would benefit you. To learn more please see our affiliate disclosure.
---
---