Cashew Nut Factory in Phuket

By Paula Parker


Taste Test Phuket's Cashews and Cashewy Juice
A visit to the cashew nut factory in Phuket is a must for cashew nut lovers.
The Cashew nut is a native produce that is grown in Phuket and other provinces of Southern Thailand, and are relatively cheap compared to prices of cashews in Western countries.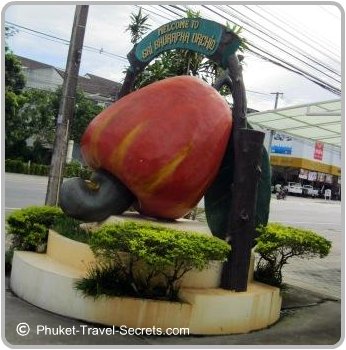 During one of our trips to Phuket we organized a taxi driver to take us to the Sri Bhurapa Orchid.
The Sri Bhurapa Orchid was the first cashew factory in Phuket which developed from a small business in 1943.
On arrival we were greeted by one of the workers that showed us around.
The first stop was a taste test of the juice of the cashew nut which is believed to have valuable medicinal properties which tasted quiet nice.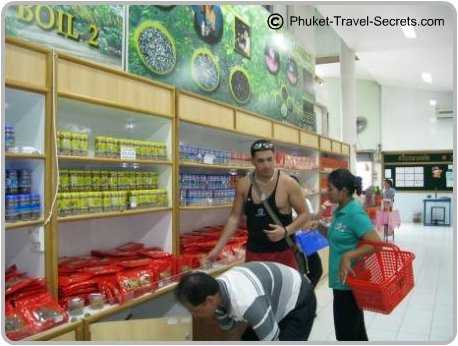 The juice of the cashew nut is known as Cashewy and it is used to treat inflammation and infections of the respiratory tract; it helps reduce the symptoms of dysentery, gastric ulcers and chronic stomach disease, and can even increase resistance to the common cold and allergy symptoms.
We then proceeded to taste test all the different flavors of cashew nuts, there is so many different flavors to choose from.
Some of our favorites are the butter, coconut, sesame, honey, garlic and the sweet chilli cashews.
The factory and display area also has a large range of dried fruits and dried seafood.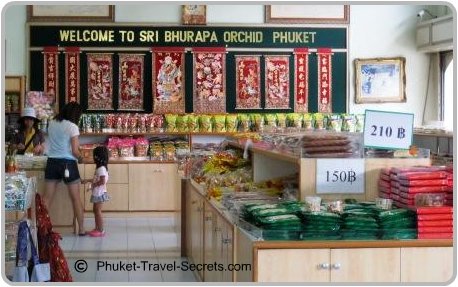 A visit to the cashew nut factory in Phuket will provide an insight into the processing of cashew nuts, and to see how painstakingly these treasured and fragrant nuts are extracted and baked.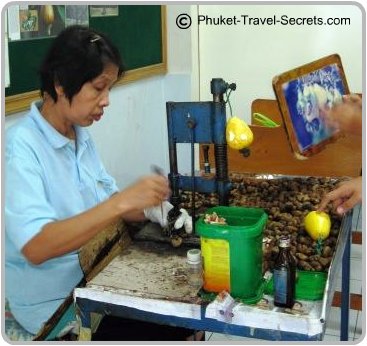 If you are going into Phuket Town and really like your cashews we would recommend a visit to a Sri Bhurapa Orchid, as it is quiet interesting and the cashews are to die for.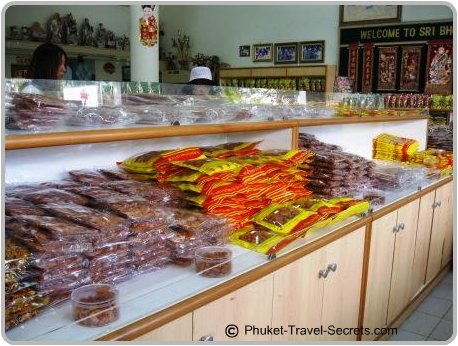 Cashew Nut Factory Location



Sri Bhurapa Orchid showroom is located on Thanon Kwang just south of Phuket Town and is opened daily from 8.00 am - 7.00 pm.
This is a retail outlet, and all prices are fixed.
If you enjoyed this article and found it helpful for your travels in Phuket, let us know by following us on Facebook. 

Save Time: Search Phuket Travel Secrets