Phuket Butterfly Garden & Insect World
By Paula Parker


The Butterfly Garden & Insect World In Phuket is now permanently closed

The Butterfly Garden in Phuket is one of those family vacation ideas that you probably haven't thought too much about when deciding on what things to do in Phuket with the kids.
Phuket Butterfly and Insect World is both an interesting and educational experience for visitors of all ages.
Especially for the little kids !!!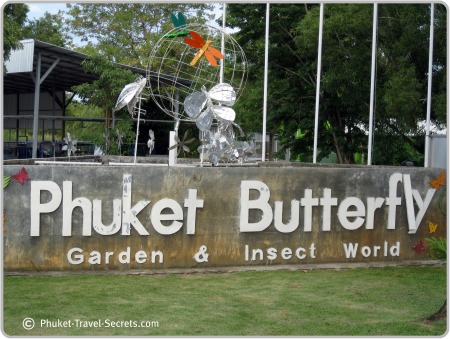 The kids will love the large, brilliantly coloured butterflies.
Not to mention the onsite insect display at Insect World, and feeding the fish.
A visit here will provide a couple of hours of fun activities and enjoyment for the kids, and Mum & Dad might enjoy it too.
The garden is recognized as one of the best and most visited butterfly habitats around the world.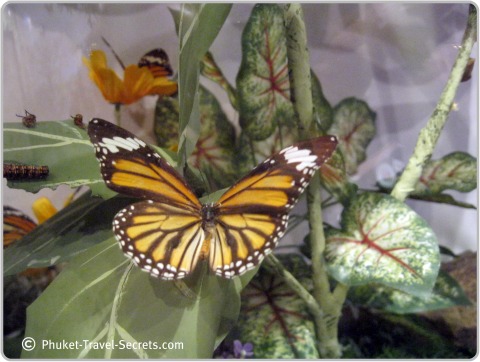 You can see and learn how a tiny caterpillar transforms into a beautiful butterfly.
Butterfly life cycles are happening in the garden constantly, you will see various stages of the life-cycle of a butterfly from live eggs, larvae, pupae as well as mating butterflies.
Discover how they search for eggs, watch them sip on the nectar and see the appearance of new butterflies.
Before you enter the garden, you will go through the Insect World exhibition which has a large variety of insects, stick insects, leaf insects, spiders and all kinds of other creepy-crawlies, like large beetles, scorpions, tarantulas, and millipedes.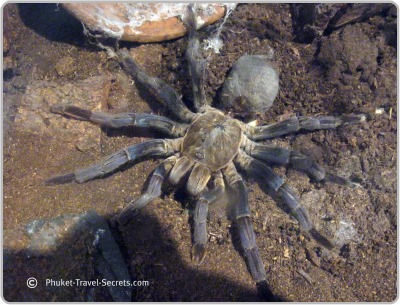 After you have finished looking through the display of insects, you will enter the picturesque grounds to see the butterflies.
This is a peaceful paradise where butterflies flutter freely throughout the garden.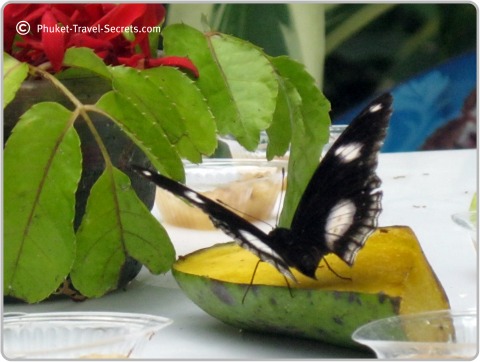 Within the garden there are over 30 different species of butterflies flying around within the natural surroundings.
The garden area also has many kinds of trees, plants and flowers that make up this beautiful paradise.
You will hear the sound of native birds and you can even walk through the bird enclosure.
The Garden and Insect World was built as a research centre for butterflies and insects in their natural habitat.
All of the butterflies come from the gardens own breeding department which takes part in the breeding and preserving of endangered and rare species.
After the breeding process, a number of butterflies are let go to help create an ecological balance by letting them breed naturally.
The Butterfly sanctuary breeds around 6,000 to 8,000 butterflies a month.
How To Get There
The Butterfly Garden and Insect World was located in Sam Kong, at the northwest edge of Phuket City, not far from Tesco Lotus Supercentre.

Butterfly Garden Entrance Fees
Adults - 300 Baht

Kids aged between 4 years and 10 years - 150 Baht

Kids under 4 years are free
They also have a pick up and return service from your hotel, which is quiet good value.
---
---
If you enjoyed this article and found it helpful for your travels in Phuket, let us know by following us on Facebook. 
---

Save Time: Search Phuket Travel Secrets