Phuket Heritage Trails
Unique Phuket City Tours
Half Day Tours of Old Phuket Town
Phuket Heritage Trails personalised Phuket City Tours introduces travellers to the cultural history of Phuket.
Their morning or afternoon half days tours will take you into the heart of old Phuket Town to experience a historical backdrop of the communities ethnic and religious diversity taking in their local beliefs, architecture and local cuisine on offer.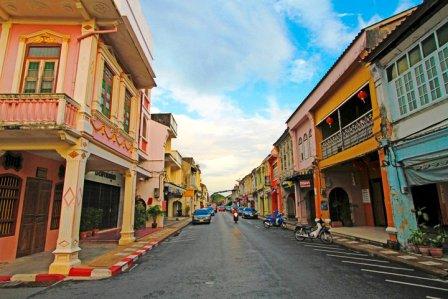 Phuket Heritage Trails was started by Kritchaya Na Takuathung, aka Chaya, after teaching a program called Young Guide Phuket and Young Guide Thailand, which was set up at Phuket Town's Satree Phuket School.
The program was designed for the students to share their newfound knowledge of Phuket with fellow Thais.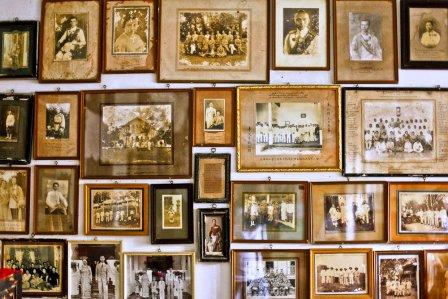 Chaya's mission statement is to "promote Phuket in a responsible and educational manner".
Phuket Heritage Trails stands apart from other local tours in that it is not a commercial tour jammed with commission-motivated shopping diversions.
Phuket Heritage Trails tours have a maximum of 6 people per tour group offering a truly personalized tour experience.

What To Expect on this Phuket City Tour

Their morning Phuket City tours start at 8am with getting to know the local food with Chaya urging her participants not to eat much beforehand, and then arranges a light Thai breakfast for them on Thalang Road.
After breakfast you start your tour with Chaya explaining the intricacies of Sino-Portuguese architecture.
The tour winds its way to Soi Rommanee, formerly a notorious red-light district, and then it crosses Debuk Rd to Wat Mongkolnimit, the only royal temple in Phuket.
Your tour then passes through a small restaurant to a Chinese temple, called the Shrine of the Serene Light on Phang Nga Road.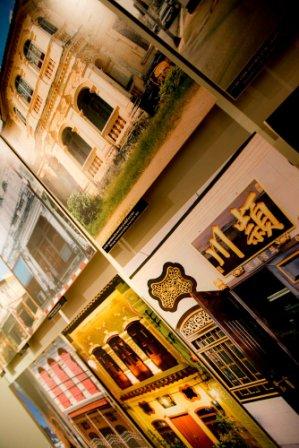 After visiting this historic temple, where Chaya explains the distinction between a Chinese and Thai temple.
Then a short stroll making your way up Krabi Road past the Thai Hua Museum and the Blue Elephant house before winding up at the Chinpracha House, where Chaya explains the connection between the latter two heritage homes.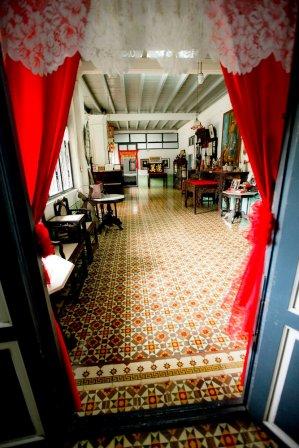 From the stately Chinpracha House, you are transferred by minivan to Rang Hill.
From Rang Hill, you will enjoy the views over looking Phuket Town and the surrounding offshore islands.
Your tour will then take you to a local open-air food corner, where you will get to take in the local aromas and dishes available with the help of Chaya to learn about some of the ingredients of her favourite dishes.
The afternoon Phuket City tour starts at 3pm and takes in the all of the sights of the morning tour saving the best for last, eating dinner out with the the local Thai's.
Unfortunately Old Phuket Town and Phuket City Tours does not get promoted like many of the major Phuket attractions, day trips and tours.
So if you're looking for interesting and educational things to do in Phuket, this tour is ideal.
Phuket Heritage Trails also offer special half day City tours to take you to the best activities and highlights of some of Phukets most popular festivals, the "Phuket Vegetarian Festival" and "Por Tor Festival" for a small fee.
Remember to contact Chaya early if you wish to experience these festivals with local knowledge and insights with Phuket Heritage trails.
To find out more information about Phuket Heritage Trail tours or to book a City Tour you can contact Chaya directly through our contact form below.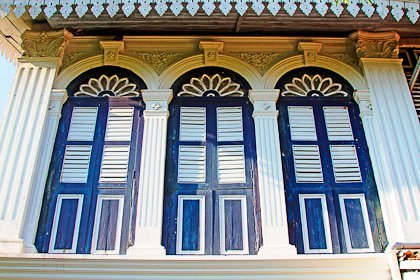 Photo's courtesy of Two Villas Group