Phuket Zorb Balling
Head to Phuket Rollerball for a Ball of a Time
If you love to laugh then Phuket Zorb balling has to be one of the best activities and fun things to do in Phuket.
The team at Phuket Rollerball have just what you are looking for located in the hills overlooking the beautiful Kalim Beach, just 5 minutes from Patong Beach.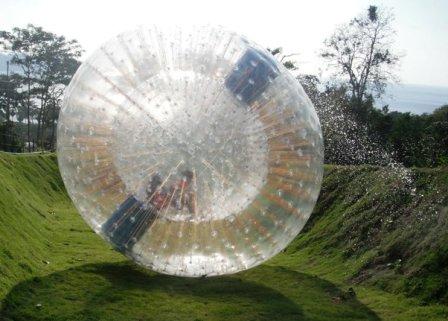 There are few words to describe the thrill of riding down a hillside, totally out of control in an over grown water filled plastic ball.
Its a great way to add some excitement to any holiday.
You will find yourself screaming and laughing all the way down the hill, but the laughs don't stop there.
Just wait until you try to get out of the ball....
That is another experience altogether.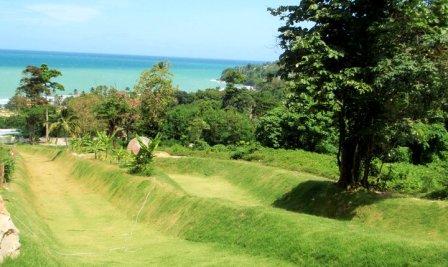 The team at Phuket Rollerball have put together one of the longest Zorb ball runs of 190 meters.
There is a choice of the straight hill run or the more adventurous twister run.
If you are looking for one of the best activities and fun things to do in Phuket, then make your way and have lots of fun at Phuket Zorb balling.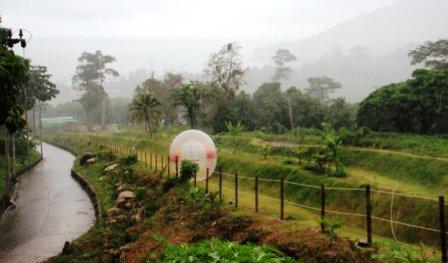 Zorb balling is an ideal rainy day activity, sun or rain your going to get wet anyway.
How To Get There

Getting there is easy....

Just give the team at Phuket Rollerball a call, they offer a service of 100 baht per person pick up from Patong or alternatively barter with your friendly tuk tuk driver for the best price for a return trip to Kalim beach area.
During high season it may be best to call them first and book in advance or just sit back and enjoy the views until its your turn.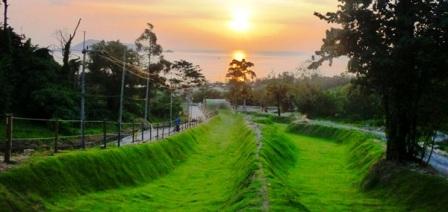 Take your swimmers, a towel and I will guarantee you will have the biggest smile after your first run that you will be lining up to go again for a 2nd run.
For those that are more adventurous try doing a run on your own standing inside the ball, my best has been about 10 meters, let us know how far you go?
Phuket Zorb Balling Contact Details

Phone: 0898 726 532 or 0848 467 063
Email: contact@rollerball.co
Location Map Of Phuket Rollerball
---
---
If you enjoyed this article and found it helpful for your travels in Phuket, let us know by following us on Facebook. 
---